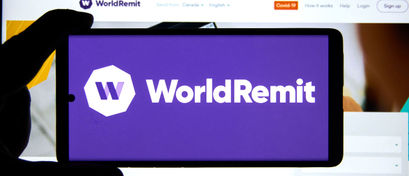 WorldRemit acquires Sendwave in a $500 million deal

Crispus Nyaga
WorldRemit, a London-headquartered fintech company, has acquired Sendwave, an Africa-focused money transfer company.
WorldRemit acquires Sendwave
In a statement yesterday, WorldRemit announced that it would acquire Sendwave, a fast-growing company that targets African migrants in Asia, Europe, and North America. The deal values Sendwave at $500 million. WorldRemit will use its cash and stock to finance the transaction.
Started in 2010, WorldRemit has grown to become one of the fastest-growing fintech companies in Europe. It has raised more than $407 million from venture capitalists, giving it a valuation of about $1 billion. Therefore, the combined company will have a market value of about $1.5 billion.
On the other hand, Sendwave is a money transfer company that was started in 2014 in the United States. It was supported by YCombinator, a startup accelerator that has helped companies like DropBox, PagerDuty, Gitlab, Cruise, and DoorDash. The company helps people, mostly migrants living abroad, send money to their families and relatives. Some of its most popular countries are Ghana, Nigeria, and Senegal. In a statement, WorldRemit's CEO, Breon Corcoran said:
"WorldRemit has one of the broadest and most accessible networks for money transfers globally. Combining it with Sendwave, which offers instant, no/low-fee and fully digital payments from North America and Europe to Ghana, Nigeria, Senegal and East Africa, addresses customer needs for fast and secure digital payments."
The two companies have processed more than $7.5 billion in transfers in the past twelve months. This has translated to more than $280 million in revenue and a growth of more than 50%.
Money transfer companies seeing rapid growth
The money transfer industry has been a bright spot during the coronavirus pandemic. Contrary to popular opinion, remittances to many countries like Mexico and Philippines have increased. And, most of these transactions have happened using digital means.
At the same time, companies in the industry have raised millions of dollars. For example, TransferWise, a close WorldRemit competitor, raised more than $200 million, giving it a $5 billion valuation. Companies like TransferGo, Remitly, Ramessa Online, and Vitesse have raised millions of dollars for global expansion.
Are you in the process of sending money to another country? At MoneyTransfers, we can help you save money by showing you the transaction costs charged by hundreds of companies.
Crispus Nyaga
Crispus is a financial analyst with over 9 years in the industry. He covers the stock market, forex, equities, and commodities for some of the leading brands. He is also a passionate trader who operates his family account. Crispus lives in Nairobi with his wife and son.