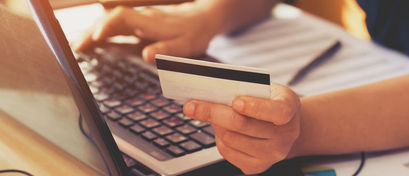 Thunes scoops $60 million for emerging market expansion

Crispus Nyaga
Thunes has announced that it has raised $60 million in its Series B funding round. This Singapore-based fintech startup aims to use the acquired amount to expand its cross-border payments infrastructure in emerging markets.
Thunes raises $60 million in its second funding round
Thunes was launched in 2019 after the split of TransferTo into DT One and Thunes. The fintech company offers technologies such as APIs to various financial firms such as digital wallet providers, banks, and money transfer companies. It aims to reach clients in emerging markets who don't have a conventional bank account.
Since its introduction, Thunes has expanded its operations to numerous countries across the globe. Its Series A funding round, which occurred in May 2019, was instrumental to its growth. In this round, the firm raised $10 million. The amount enabled it to spread its reach to 40 countries.
Its Series B funding round has brought $60 million. The round, which Helios Investment Partners facilitated, saw the participation of investors like Future Shape, GGV Capital, and Checkout.com. The firm intends to use the finances to expand its operations to more countries across Latin America, Asia, and Africa. Currently, its services are available in 100 nations. The company will use some of this funding to expand into Ethiopia, Kenya, and Zimbabwe.
According to Peter De Caluwe, Thunes' CEO, the company operates by dividing its target market's needs into four major groups. One of these categories is countries like Kenya, where there is a prevailing digital wallet. In fact, MPesa is one of Thunes' clientele. Additionally, some areas are largely cash-driven or have new financial instruments. The fourth class of Thunes' clients is banks that partner with businesses.
Funding Rounds: A Growth Booster for Many Fintech Companies
Thunes has joined the growing list of fintech companies that are raised funds to finance their expansion efforts. For instance, in June 2020, TransferGo raised $10 million to expand to 11 new markets. Likewise, Remitly's funding round in July 2020 yielded $85 million. The acquired finances bumped the firm's valuation to $1.5 billion.
Notably, the fintech industry has become of the best-performing sectors in the stock market. For instance, PayPal's market capitalization is currently over $220 billion. Its valuation is slightly below that of the second-largest bank, Bank of America, which is valued at about 222 billion.    
Are you in the process of sending money to another country? At MoneyTransfers, we can help you save money by showing you the transaction costs charged by hundreds of companies.
Crispus Nyaga
Crispus is a financial analyst with over 9 years in the industry. He covers the stock market, forex, equities, and commodities for some of the leading brands. He is also a passionate trader who operates his family account. Crispus lives in Nairobi with his wife and son.