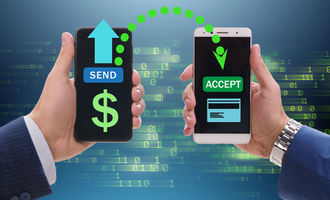 UK fintech PaySend expands to the US as part of its growth strategy

Crispus Nyaga
PaySend has introduced its money transfer services in the United States. The expansion has been made possible through its partnership with Central Payments, which is a subsidiary of Kansas City's Central Bank.
PaySend enters the US market
PaySend is now in the US market. The expansion was facilitated by its partnership with Central Payments, a subsidiary of Kansas City's Central Bank. The presence of this UK-based money transfer company in the US comes at a time when there is an increasing demand for affordable and fast money transfer options.
Besides, customers are overwhelmingly embracing digital financial services. American clients can now use PaySend to transfer funds to a bank account within the 70 countries that the company operates. The process only takes a few minutes, and the sender does not have to visit a physical bank.  
PaySend's expansion to the United States is pivotal to its growth. The country is the largest money transfer market globally. Residents send over $148 billion yearly to different destinations worldwide. Mexico, China, Nigeria, Philippines, and Vietnam are some of the top recipients of remittances from the US. Subsequently, there is a need for a convenient, cheap, and fast cross-border money transfer option.  
Concerning the expansion, PaySend's CEO, Ronald Millar said,
"Since 2017, PaySend has eliminated borders by enabling over 2 million global citizens to connect via fast and affordable money transfers. Now, we are breaking down one of the world's largest borders – the United States – to help people transfer money from America to loved ones around the world, without leaving the comfort and safety of their homes."
PaySend expansion as part of its growth strategy
PaySend has been expanding its services rapidly. About two weeks ago, the company entered the Chinese market by collaborating with Alipay. Just like in the US, the strategic move to China was founded on the demand for fast and cheap cross-border transactions. Over 10 million Chinese citizens reside in different countries across the globe. Additionally, the immigrants in China seek to send funds to their relatives back home conveniently and affordably.
PaySend has recorded significant growth since its launch in 2017. It has also established important partnerships with well-established brands like Visa and Mastercard. As a result, it has raised more than $33.4 million at a valuation of more than $160 million.
Are you in the process of sending money to another country? At MoneyTransfers, we can help you save money by showing you the transaction costs charged by hundreds of companies.
Crispus Nyaga
Crispus is a financial analyst with over 9 years in the industry. He covers the stock market, forex, equities, and commodities for some of the leading brands. He is also a passionate trader who operates his family account. Crispus lives in Nairobi with his wife and son.