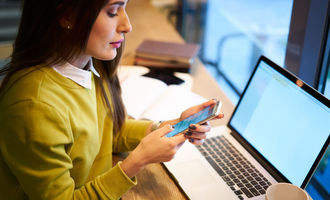 US money transfer firms cheer the One Company, One Exam regulations

Crispus Nyaga
American money transfer companies are excited about a new initiative by the Conference of State Bank Supervisors (CSBS). The new measure, One Company, One Exam, will help these companies extend their businesses across state lines.
CSBS streamlines money transfer supervision
In a statement yesterday, CSBS announced new measures that will help money transfer companies expand their services across the state. The new plans, set to come in place in 2021, means that all nationwide payment companies will undergo just one comprehensive study to meet all requirements set by states.
The new measures, will apply to about 78 companies that move more than $1 trillion every year. The measures will help reduce the time and cost these companies go through in complying with the regulations set by states. In a statement, Rosemary Gallagher, Western Union's legal counsel said:
"Western Union was a proud participant in the CSBS's successful one company, one exam pilot. We firmly believe that the impact of this new approach to multistate exams will be significant in terms of driving harmonization and streamlining of state supervision across the board."
One Company, One Exam comes at a critical time for money transfer firms
By rolling out the one company, one exam program, CSBS aims at helping companies save time and money. Today, money transfer firms have to deal with different state legislations. This is a practice that takes countless number of hours for these companies. As a result, they end up spending millions of dollars every year on these exams.
The rollout of the one company, one exam program comes at a time when the need for money transfer services is rising. Because of the coronavirus pandemic more people are now relying on digital platforms like PayPal and Cash App. Subsequently, the volume of these transactions has been rising, as evidenced by the recent earnings from companies. In a statement, Kevin Hagler, CSBS board chairman said:
"One company, one exam is a significant and important shift in how state regulators will ensure compliance with consumer protection and safety and soundness standards for the largest payments companies."
Are you in the process of sending money to another country? At MoneyTransfers, we can help you save money by showing you the transaction costs charged by hundreds of companies.
Crispus Nyaga
Crispus is a financial analyst with over 9 years in the industry. He covers the stock market, forex, equities, and commodities for some of the leading brands. He is also a passionate trader who operates his family account. Crispus lives in Nairobi with his wife and son.