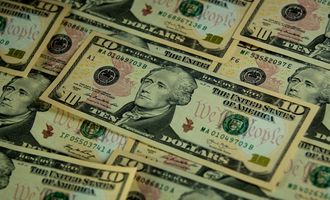 The US dollar rises as political and COVID risks rise

Crispus Nyaga
The US dollar is rising today as traders react to the rising political risks in the United States and the rising number of coronavirus cases. The dollar index, a benchmark that measures the currency's strength, is up by more than 0.50%.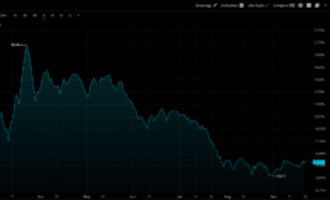 US political risks
The US dollar serves two key roles in the world today. It is the currency of the United States and the world's reserve currency. Therefore, the currency tends to rise whenever there is a major crisis. This happens because its demand spikes as more investors and companies move to its safety. As you can see above, the index reached a multi-year high when the coronavirus was declared a global pandemic.
Today, the dollar is rising because of the rising political temperatures in the United States. With elections being just a few weeks away, investors are worried that there could be an electoral crisis. For one, there have been violence in major cities like Oakland, Washington, and Chicago. Worse, with most people voting by mail, it could take a few days or weeks for the country to get the final results.
The political situation worsened during the weekend when Ruth Bader Ginsberg died. Her death has led to a contentious battle about whether Donald Trump should fill the vacancy.
Coronavirus cases rise
The US dollar is also rising because of the rising number of coronavirus cases in several countries. In the United Kingdom, health officials confirmed close to 4,000 new cases yesterday. That has led to talk of another lockdown to act as a circuit breaker to stem the spread of the virus. Other countries in Europe have also reported higher cases.
As a result, the British pound, Swedish krona, euro, and the Swiss franc have declined by more than 0.50%.
Meanwhile, the probability that a COVID vaccine will be developed soon has started to fall. Last week, Moderna, a leading manufacturer, said that it will need to wait until December to get the results of its trial. The firm has enrolled more than 25,000 participants for its trial. Similarly, health officials have said that a vaccine will take several more months.
The dollar is rising even after a series of weak economic data from the United States. Last week, data showed that housing starts, building permits, and retail sales have started to fall. That slowdown is mostly because the stimulus package that provided unemployment benefits has already expired.
Are you in the process of sending money to another country? At MoneyTransfers, we can help you save money by showing you the transaction costs charged by hundreds of companies.
Crispus Nyaga
Crispus is a financial analyst with over 9 years in the industry. He covers the stock market, forex, equities, and commodities for some of the leading brands. He is also a passionate trader who operates his family account. Crispus lives in Nairobi with his wife and son.