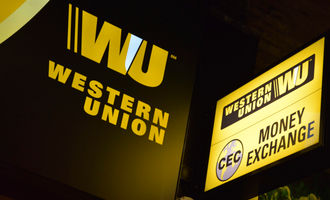 Western Union partners with Isabel to facilitate payments for Belgian firms

Crispus Nyaga
Western Union, a major player in cross-border money transfer, has announced a new partnership with Isabel.
Western Union teams-up with Isabel
In an announcement yesterday, Western Union said that it was partnering with Isabel, a leading financial services firm from Belgium. The deal will see Western Union's Business Solutions arm provide more services to Belgian companies.
The partnership will see the solutions business provide connectivity solutions to Isabel's multi-banking platform. As a result, the companies customers will be at a better position to manage their banking and money transfer services online.
For starters, Isabel offers a suite of products that are tailored to businesses. Its Isabel 6 platform offers multi-banking tool that enables companies to view their transactions from other banks in a single platform. As a result, the firms are able to consolidate their finances and view their cash flow. The product has more than 70,000 users and more than 50,000 companies. It has partnered with 26 banks.
Isabel also offers other products like signhere, clearfacts, codabox, and ponto. Signhere enables companies to sign documents electronically while clearfacts enables them to process invoices automatically. Meanwhile, codabox provides companies access to their digital bank statements and payroll documents. In a statement, Jean de Crane, the company's CEO said:
"We are happy to welcome Western Union Business Solutions as a new international member on the Isabel 6 multi-banking platform. This collaboration will add value to our mutual business customers in the processing of their payments and foreign exchange strategies."
In his part, Marc-Elie Casper, the Western Union's country director said:
"This type of partnership is part of our DNA at Western Union Business Solutions. We equip and support organizations around the world that are looking for a partner to optimize cross-border payments with solutions for sending, receiving, and managing international payments."
Digital payments rising
The COVID-19 pandemic has led to a surge in demand for digital payments. Indeed, according to Western Union, its digital payment is the fastest-growing division. The same was true for MoneyGram and other payment firms.
As a result, more money transfer companies are increasing their partnerships around the world. Two weeks ago, PayPal announced its partnership with Visa to roll-out instant payments globally. Before that, Paysend announced its new partnership with Alipay while WorldRemit acquired Sendwave.
Are you in the process of sending money to another country? At MoneyTransfers, we can help you save money by showing you the transaction costs charged by hundreds of companies.
Crispus Nyaga
Crispus is a financial analyst with over 9 years in the industry. He covers the stock market, forex, equities, and commodities for some of the leading brands. He is also a passionate trader who operates his family account. Crispus lives in Nairobi with his wife and son.