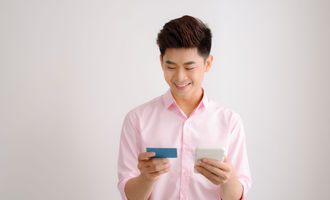 PayMongo Scoops $12 million in funding from Stripe

Crispus Nyaga
PayMongo, a digital payments startup based in the Philippines, has raised $12 million in a Series A funding round. The funding round has been conducted earlier than expected.
PayMongo, a digital payments startup that is based in Manila, Philippines, has obtained $12 million from its Series A funding round. The round was led by Stripe. Since its launch in 2019, the firm has raised $14.7 million in funding. At its onset, it raised $2.7 million in a seed funding round.
Regarding its involvement with this Filipino firm, Noah Pepper, Stripe's APAC business leader said, "we've been impressed with the PayMongo team and the speed at which they've made digital payments more accessible to so many businesses across the Philippines."
One of PayMongo's product is the payments API, which can be incorporated in financial institutions' apps or websites. Subsequently, the firms are able to accept payments via bank cards or digital wallets such as GCash and GrabPay. For entrepreneurs with ecommerce sites, the startup has PayMongo Links that enable customers to send money.  
PayMongo records growth during Covid-19
The funding round has come earlier than the firm had planned for. Initially, the company intended to commence its Series A funding round in the first half of 2021. However, there has been an overwhelming increase in the demand of its services during the coronavirus pandemic.
 As such, the firm has had to seek for funds to hasten the release of certain features. Besides, it is in need of a larger team in its design, product, and engineering sectors. According to its CEO, Francis Plaza, the company has processed payments whose value is close to $20 million. In 2020, PayMongo has grown by 60%. The lockdowns within and beyond the Philippines have contributed to this surge in growth.  
PayMongo intends to improve its operational structures by availing faster payout cycles, support for subscriptions and other business models, and systems for marketplaces and invoicing. Additionally, the firm plans on advancing its risk and fraud detection systems as well as increase its partnerships with different financial service providers. Besides, it is working towards acquiring additional licenses from the Philippines' central bank and subsequently avail more financial products.  
The Philippines Records Growth in Digital Transactions
There have been increased operations by various money transfer companies in the Philippines due to the heightened demand for their services. For instance, about two months ago, Western Union partnered with TrueMoney in an effort to ease the process of sending funds to recipients in the country. Besides, WorldRemit has the Philippines as its largest receive market worldwide.
According to data released by the World Bank, the over 10 million Filipinos residing overseas sent over $34 billion back home in 2018. The remittance figure placed the country at the third position after China's $67 billion and Mexico's $36 billion. This growth has continued during the coronavirus-related lockdown. Plaza indicated that online money transfers in the Philippines have increased by 42% during the first 4 months of this year.    
Are you in the process of sending money to another country? At MoneyTransfers, we can help you save money by showing you the transaction costs charged by hundreds of companies.
Crispus Nyaga
Crispus is a financial analyst with over 9 years in the industry. He covers the stock market, forex, equities, and commodities for some of the leading brands. He is also a passionate trader who operates his family account. Crispus lives in Nairobi with his wife and son.