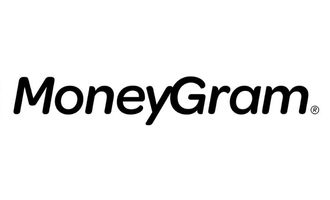 MoneyGram extends its global partnership with Walmart

Crispus Nyaga
MoneyGram International has announced an extension of its collaboration with Walmart Inc. The alliance has been extended to March 2024.
MoneyGram's continued collaboration with Walmart
MoneyGram has extended its alliance with Walmart to March 2024. With this announcement, MoneyGram's financial services will remain available at the over 4,700 Walmart stores in the United States and Puerto Rico. Besides, its clients can access the services at its digital site (walmart.moneygram.com). The availed services include sending money, receiving money, and paying bills.
MoneyGram's CEO, Alex Holmes said, "This longer-term extension is a testament to our string alignment on customer-centric strategies as well as continued preference for the MoneyGram brand at the point of sale." 
MoneyGram's capitalization on digital transformation
In June this year, MoneyGram recorded a growth of 106% in its year-over-year digital transactions. The company attributed this growth to its digital partnerships and the MoneyGram Online. Digital transactions represented 27% of the company's money transfers. At the same time, MoneyGram Online grew by 104% YoY.
Its customers have been attracted to the availed structure that allows one to send funds directly to a bank account or mobile wallet. The observed digital transformation growth is the result of deliberate structures and strategies that the form began to lay 4 years ago.
As part of its approach of capitalizing on digital transformation, MoneyGram has embarked on digital partnerships. Its alliance with Walmart is an example of such partnerships. Walmart is one of the renowned neighborhood stores in the US and other countries. For instance, in the US, 90% of the population have a Walmart store within a 10-miles radius. In total, the firm has about 4,769 stores in the country. With over 265 million weekly clients in their stores worldwide, the collaboration was an apt approach to enacting its consumer-centric model.  
MoneyGram's performance in the wake of COVID-19
The coronavirus pandemic has affected numerous businesses and individuals since its onset in March 2020. The crisis had an impact on MoneyGram's performance as its total revenue dropped by 14% to $279.8 million. However, its digital transaction strategy saw it bounce back in June with the growth of its online transactions reaching 10%.
The turn-around observed amid the pandemic is largely due to the shift in consumer behavior. It is also because of the readiness of the company through an efficient digital system. Its decision to deploy key technology solutions like Amazon Web Services (AWS) and Google Cloud have come in handy in capitalizing on digital transformation.
Are you in the process of sending money to another country? At MoneyTransfers, we can help you save money by showing you the transaction costs charged by hundreds of companies.
Crispus Nyaga
Crispus is a financial analyst with over 9 years in the industry. He covers the stock market, forex, equities, and commodities for some of the leading brands. He is also a passionate trader who operates his family account. Crispus lives in Nairobi with his wife and son.