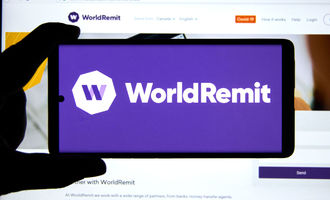 Mukuru partners with WorldRemit to boost remittances to South Africa

Crispus Nyaga
Mukuru, an African fintech company, has advanced its partnership with WorldRemit. The aim of the elevated partnership is to expand Mukuru's remittance service to other countries within the southern Africa region.
WorldRemit furthers its partnership with Mukuru
WorldRemit has announced that it will deepen its partnership with Mukuru, a fintech company based in Africa. The first phase of the alliance was launched in Zimbabwe. In the new phase, the offered money transfer services will be available in Botswana, Malawi, South Africa, Zambia, and Mozambique.
The initial collaboration between the two money transfer companies took place in June 2020. The partnership meant that WorlRemit clients in over 50 nations could send funds to family and friends in Zimbabwe easily. The recipients were able to access their funds by visiting any of the 150+ Mukuru agents in this southern Africa country.
Individuals in the targeted southern Africa nations will enjoy similar services. Until now, recipients in countries such as Zambia had to pay a fee when withdrawing remittances from their mobile wallet. Now, individuals can receive cash from a WorldRemit customer and collect the funds at any Mukuru agent without incurring any charges. The cash pickup points are open from Monday to Saturday.
While speaking about the advanced partnership, Andy Jury, Mukuru's CEO said, "Through this partnership, we have an opportunity to make remittance payments accessible to WorldRemit customers in remote areas through our extended booth network."  
On the same note, Pardon Mujakachi, WorldRemit's Head of sub-Saharan Africa stated, "The response to our service launch in Zimbabwe was phenomenal, and we are happy to be able to offer our customers in Zambia, South Africa, Mozambique, Malawi, and Botswana the same unmatched customer experience providing low cost and convenient access to remittances, no matter the location."
WorldRemit cashes in on intra-African and inter-continental remittances
 According to data released by the World Bank, about 36.3 million Africans migrated overseas in 2017. At the same time, there is a significant number of Africans who migrate within the continent in search for better living conditions. Between 2015 and 2019, the figures rose from 16 million to 19 million individuals.
The southern Africa region is one of the areas that has a rising number of African migrants. The foreigners originate from other southern African countries as well as nations in western, central, northern, and eastern Africa.
WorldRemit's partnership with Mukuru is founded on this status quo. At the beginning of 2020, the firm predicted that the year would record heightened intra-African remittances. Couple these remittances with inter-continental transfers, and Africa becomes a large playing field for large money transfer companies.
WorldRemit's alliance with Mukuru fits perfectly with their predictions and subsequent strategy to expand their operations in the continent. It is the same strategy that led WorldRemit to partner with African fintech firms such as Airtel Money, Safaricom, and Lonestar Cell MTN.     
Are you in the process of sending money to another country? At MoneyTransfers, we can help you save money by showing you the transaction costs charged by hundreds of companies.
Crispus Nyaga
Crispus is a financial analyst with over 9 years in the industry. He covers the stock market, forex, equities, and commodities for some of the leading brands. He is also a passionate trader who operates his family account. Crispus lives in Nairobi with his wife and son.