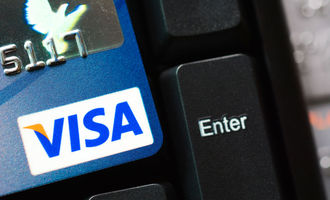 Visa $5.3 billion of Plaid faces an antitrust probe by Justice Department

Crispus Nyaga
Visa's planned acquisition of Plaid has encountered a barrier following the Antitrust concerns raised by the Department of Justice (DOJ).
Hitch in Visa Plaid Acquisition
In January 2020, Visa announced its plans to acquire Plaid in a $5.3 billion transaction. The acquisition would see Visa obtain access to 2,600 fintech apps and 200 million bank accounts. The connections would be beneficial to Visa's efforts to venture into digital wallets and real-time payments.
Plaid is a well-established fintech company that offers its services to start-ups that are looking to connect to customers' financial data. Their products are within the subfields of personal and business finances, lending, banking, consumer payments, and wealth.
By the end of 2019, Plaid noted that 1 in every four bank account owners in the U.S. had become the firm's customer via an app. Some of its high-profile clients are Venmo, Coinbase, Acorns, TransferWise, Robinhood, Wave, and Carvana.
The planned deal between Visa and Deal has triggered competition concerns at the DOJ. The government department is concerned that the acquisition will increase Visa's market power. The firm already has the biggest market share in the U.S. in debit and credit cards.
Notably, PayPal's Venmo is one of the apps that enable money transfers away from the conventional route of Visa or Mastercard. As such, the DOJ is worried that Visa's is acquiring a potential competitor.
Interestingly, Visa is not the only financial company whose acquisition plans have been halted by the DOJ. Its business rival, Mastercard is said to be subject to investigations by the same government agency on a similar matter. Mastercard publicized its intentions to acquire Finicity in June 2020. Finicity offers similar services as Plaid.
Consolidation in the fintech sector is on the rise
Competition in the payment industry has been increasing. Acquisitions have been one of the ways that various companies have embraced in an effort to maintain or increase their market power. For instance, PayPal is said to be planning on acquiring several crypto companies including BitGo.
Besides, Western Union has shown interest in buying its rival company, Moneygram. Another notable acquisition is that by Global Payments, which merged with TSYS in a $21.5 billion deal in 2019. A few months prior to this merger, Fiserv had merged with Fast Data.
Are you in the process of sending money to another country? At MoneyTransfers, we can help you save money by showing you the transaction costs charged by hundreds of companies.
Crispus Nyaga
Crispus is a financial analyst with over 9 years in the industry. He covers the stock market, forex, equities, and commodities for some of the leading brands. He is also a passionate trader who operates his family account. Crispus lives in Nairobi with his wife and son.