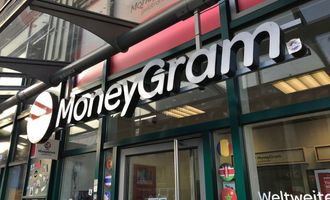 MoneyGram records 5% revenue growth thanks to digital transactions

Crispus Nyaga
MoneyGram Q3'20 shows continued growth in the firm's digital business since the onset of the coronavirus pandemic.
MoneyGram's digital platform facilitates strong financial numbers
With reference to money transfers, MoneyGram has recorded a revenue growth of 5% year-over-year (YoY) in its Q3'20. This growth resulted from a steady rise in the number of its active consumers across the globe. Besides, its transaction growth stood at 14%.
Notably, MoneyGram Online (MGO) is the key driver of the growth reported by the firm in its recent earnings release. The cross-border customers of this product have increased by 140% YoY. Indeed, between January and September 2020, this digital setup has recorded consistent triple-digit growth in cross-border transactions.
The money transfer company further attributes its strong numbers to its strategic digital partnerships. During its Q3, these alliances facilitated the growth of transactions by 79%. Some of the partnerships that MoneyGram has announced in the quarter include that with Thunes, InTouch, MFS Africa, and Airtel. These alliances have given the company access to key mobile wallets in 28 African markets.
Besides, the firm has expanded its partnership with Visa Direct with the intent of availing real-time money transfer services to its customers across the globe. In September 2020, the transactions conducted via Visa Direct rails grew by over 1000% in comparison to the previous year.
With reference to its digital partnerships, the firm's CEO said, "As we prioritize digital growth, we've also selectively invested in a targeted global network overhaul particularly in major receive markets and their corresponding corridors."
COVID-19 heightens the wave of digital money transfers
MoneyGram's earnings release comes a day after one of its key competitors, Western Union, presented its Q3'20. The revenue from its digital partnerships and WesternUnion.com rose by 45%. Notably, digital transactions have become the firm's fastest-growing sector. The business represents a significant portion of Western Union's total revenue.
Remitly is another digital money transfer company that has recorded significant growth during the coronavirus pandemic.  After raising $85 million in July 2020, its valuation increased to $1.25 billion.
Notably, COVID-19 has heightened the wave of digital transactions as more people embrace the online shopping experience. Besides, the period has seen immigrants from different parts of the world use money transfer platforms to send remittances meant to improve the living conditions of their dependents.  
Are you in the process of sending money to another country? At MoneyTransfers, we can help you save money by showing you the transaction costs charged by hundreds of companies.
Crispus Nyaga
Crispus is a financial analyst with over 9 years in the industry. He covers the stock market, forex, equities, and commodities for some of the leading brands. He is also a passionate trader who operates his family account. Crispus lives in Nairobi with his wife and son.