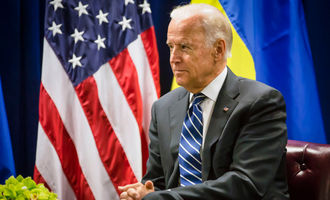 How currencies have reacted to Joe Biden victory

Crispus Nyaga
Currency exchange rates are searching for direction after last week's presidential election in the United States. On Saturday, former president, Joe Biden crossed the crucial 270 mark that he needed to secure the vote.
US dollar regains strength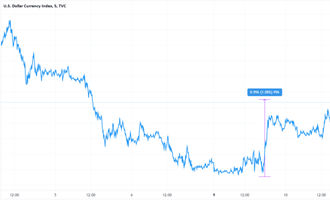 Last week, the US dollar declined against key currency pairs like the euro, sterling, and Swiss franc after it became clear that Biden would become the US president.
Analysts believe that his victory will be negative for the US dollar because of his plans to spend trillions on Covid stimulus, infrastructure, and climate change.
Also, by becoming president, they expect that other currencies like the Mexican peso and the euro will strengthen as he repairs relations between the US and its traditional allies.
However, this week, the dollar has reversed and is gaining against key currency pairs. The dollar index has gained more than 1% since Monday.
These gains are partly because Donald Trump has refused to concede. Instead, aided by Republican lawmakers, have disputed the election results citing key irregularities. Also, Republicans and Democrats have equal number of votes in the Senate. They are now waiting for a run-off in Georgia that will determine who will lead the senate.
If Republicans win, the senate, Biden will have significant challenge passing his agenda. Therefore, risk-averse traders have flocked back to the dollar as they wait for the legal proceedings.
Mexican peso gains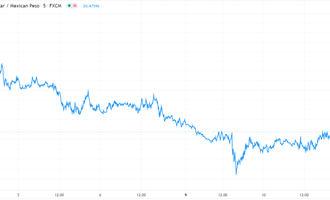 The Mexican peso has gained against the US dollar this week. This is partly because investors believe that the Mexican economy will do relatively well during the Biden presidency. Unlike Trump, Biden is likely to prioritise diplomacy when dealing with key issues about the southern neighbour.
During his presidency, Trump threatened to use tariffs to force Mexico to the negotiating table. The peso has also gained because of the higher crude oil prices.
The New Zealand dollar has climbed to the highest level since 2019 this week. This is in part because the country's central bank hinted that it will not implement negative interest rates.
The British pound has risen by more than 1.80% in the past few days partly because of the better jobs data from the UK. It is trading at 1.3235, up from last week's low of 1.2925.
The euro, on the other hand, has erased most of the gains made last week. It is now trading at 1.1758, down from last week's high of 1.1916.
Are you in the process of sending money to another country? At MoneyTransfers, we can help you save money by showing you the transaction costs charged by hundreds of companies.
Crispus Nyaga
Crispus is a financial analyst with over 9 years in the industry. He covers the stock market, forex, equities, and commodities for some of the leading brands. He is also a passionate trader who operates his family account. Crispus lives in Nairobi with his wife and son.