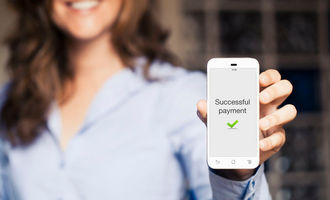 Remittances at risk as odds of new US stimulus fade

Crispus Nyaga
The volume of remittances to many countries like Mexico, Philippine, and Bangladesh increased in the second and third quarters of this year, defying earlier estimates by experts at the World Bank. But will this trend continue in the fourth quarter?
US stimulus delay a concern
According to experts, the vast amount of stimulus offered by many governments was partly responsible for the strong performance in remittances. In the United States, congress passed multitrillion dollar stimulus packages to support the economy. These funds helped the unemployed, who signed for the revamped unemployment benefits.
Similarly, in the United Kingdom, the government initiated a furlough program, which paid salaries to most employees. Other countries like Germany, Switzerland, and Belgium passed similar policies, which played a role in promoting the flow of remittances.
However, in recent months, a major challenge has happened in the US, a leading source of remittance funds. Since July, congress has struggled to pass another round of stimulus. On the one hand, Democrats in the House of Representative, have proposed a $2.2 trillion stimulus. This stimulus includes a $1,200 hand out to Americans and an enhanced Paycheck Protection Program (PPP). It also provides additional funds to companies.
The White House, on the other hand, has suggested a $1.8 trillion stimulus package while House Republicans have proposed a $500 billion package. Now, with the current state of political divisions, analysts are concerned that there will be no stimulus for a while.
European budget crisis
In Europe, unfortunately, there are divisions as well. This week, Hungary and Poland managed to veto the bloc's budget. The two countries disagreed with clauses in the budget that ties budgetary allocations to democratic norms. They argue that the EU should not interfere with the sovereignty of member states.
Notably, the budget includes a €750 billion fund that the bloc passed a few months ago. Therefore, unless the crisis is solved, remittances flows from Europe could be hampered.
Meanwhile, the Covid pandemic is not slowing down. In the United States, the total number of infections has risen to more than 11 million. That has forced some states, California and Oregon to order some restrictions. Similarly, in Europe, England is in lockdown and many countries are considering shutting down.
All this could affect remittances in the fourth quarter before bouncing back in 2021.
Are you in the process of sending money to another country? At MoneyTransfers, we can help you save money by showing you the transaction costs charged by hundreds of companies.
Crispus Nyaga
Crispus is a financial analyst with over 9 years in the industry. He covers the stock market, forex, equities, and commodities for some of the leading brands. He is also a passionate trader who operates his family account. Crispus lives in Nairobi with his wife and son.