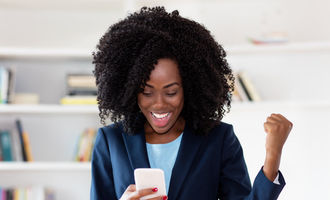 TransferGo partners with Silicon Valley Bank for global expansion

Crispus Nyaga
TransferGo has partnered with Silicon Valley Bank to expand its real-time money transfer capabilities to more countries. The alliance has yielded £4 million in financing.
TransferGo secures funding from Silicon Valley Bank
TransferGo has partnered with Silicon Valley Bank (SVB). The alliance has seen TransferGo receive £4 million as financing from SVB. The cross-border payments company plans to use the amount to improve its digital payments services. Specifically, TransferGo will extend its real-time money transfer services to different parts of the globe.
TransferGo is one of the leading cross-border payments companies in the world. On the other hand, SVB focuses on start-ups and other entities in the innovative space.
While speaking about the collaboration, TransferGo's CEO Daumantas Dvilinskas indicated that SVB is the ideal partner to work with during and after COVID-19. He said, "With its heritage in championing start-ups and providing support and mentoring to innovators, it is the perfect partner to accompany us during the pandemic and as we enter our next stage of business growth."
TransferGo's remarks were echoed by SVB's director Craig Fox. He said, "We are very excited to deepen our partnership with TransferGo…as it expands its cycle of innovation to attract more customers to a faster, cheaper, and more accessible way to send money around the world."
TransferGo's partnership with Visa facilitates its expansion of real-time money transfers
A few weeks ago, TransferGo partnered with Visa. The collaboration was in line with fintech company's mission to extend its real-time money transfer services across the globe. By using Visa Direct, the firm's customers will be able to send funds across borders in a fast and secure manner.
Besides, one can transfer money directly to the recipient's debit card. The partnership between the two firms has enhanced TransferGo's potential to expand from 32 to 178 markets.    
Money transfer companies focus on the real-time transfer model
With COVID-19, a significant portion of the global population is struggling to make ends meet. Most of these people are relying on their friends and family members residing abroad for financial support. At the same time, the international travel restrictions have seen merchants rely on cross-border money transfer companies to pay for their imports.
A few days ago, Western Union announced the extension of its real-time money transfer service to 100 countries. This was the realization of a goal that the firm had set in 2019. Besides, a month ago, MoneyGram partnered with PayMaya to facilitate real-time money transfers to the Philippines. The collaboration, which utilizes Visa Direct, has enabled recipients in this Asian country to receive funds in real-time from the U.S.
Crispus Nyaga
Crispus is a financial analyst with over 9 years in the industry. He covers the stock market, forex, equities, and commodities for some of the leading brands. He is also a passionate trader who operates his family account. Crispus lives in Nairobi with his wife and son.