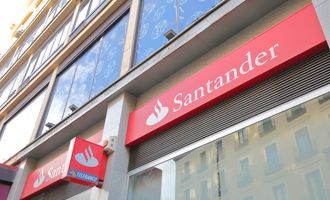 Santander's PagoFx expands its money transfer service to Belgium

Crispus Nyaga
PagoFX has expanded to Belgium. This is the first of its international expansions since its launch in April 2020.
PagoFX enters the Belgian market
PagoFX, a cross-border money transfer app introduce by Santander, has expanded to Belgium. The move marks the beginning of its international expansions. From now on, Belgian residents can register for a PagoFX account by simply downloading the app on their smartphones. Subsequently, one can send funds fast and conveniently to 42 nations.
 To complete the transaction, the sender will need a debit card issued by a financial institution within the country. One does not have to be a Santander client to enjoy the service.
While speaking about the expansion, PagoFX's CEO Cedric Menager said, "it's no coincidence we've chosen Belgium as the first country for our international expansion. Belgium is the crossroads of many nationalities…and many people with clear needs to make international payments with transparency and low costs."
Santander launched PagoFX in the United Kingdom in April 2020. Based on Santander's internal memo leaked in 2017, PagoFX is seen as TransferWise's rival. While it is not necessarily the cheap means to send money from the U.K., the app is a worthy opponent to TransferWise, WorldRemit, and other competitors. The funds usually reach the recipient within a day. Senders incur a fixed charge of 0.8%.
Notably, PagoFX has made strides towards its goal of international expansion. In mid-November 2020, the company included the Indian rupee to its list of supported currencies. As part of its competitive strategy, the move targeted the Indians residing in the U.K.  According to the Migration Observatory, India is the largest receiver of remittances from the U.K.
Belgium's melting pot status attracts money transfer companies
Over 9% of the residents in Belgium, which represents 1 in every 10 people, are of foreign nationalities. The figure is an increase from the under 5% recorded in 2000. A significant number of the immigrants in this country are from the Netherlands, Morocco, France, Spain, Italy, Germany, Turkey, among others.
By expanding to Belgium, PagoFX is targeting the numerous immigrants looking to send funds back home. In this market, it will be competing with various money transfer companies such as WorldRemit, TransferWise, and TransferGo.  
Are you in the process of sending money to another country? At MoneyTransfers, we can help you save money by showing you the transaction costs charged by hundreds of companies.
Crispus Nyaga
Crispus is a financial analyst with over 9 years in the industry. He covers the stock market, forex, equities, and commodities for some of the leading brands. He is also a passionate trader who operates his family account. Crispus lives in Nairobi with his wife and son.