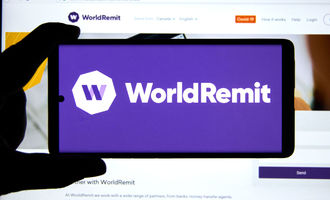 WorldRemit waives fees on money transfers to Africa

Crispus Nyaga
WorldRemit has announced a reduction of its transfer charges in over 450 international money transfer corridors in Africa. The move aims at supporting its customers during the current tough financial times.
WorldRemit reduces charges for money transfers to Africa
WorldRemit has lowered its charges for remittances to Africa. The changes are applicable to over 450 global money transfer corridors in the continent. The company allows individuals in 50 countries to send funds online or through its app to over 150 destinations across the world.  
To benefit from the reduced transaction costs, WorldRemit customers need to go to its app or website. The embedded calculator will be helpful in determining the amount you will save. One will have to update the WorldRemit app to the latest version to enjoy the lowered fees.   
While speaking about the new prices, the firm's MD for Africa and the Middle East, Sharon Kinyajui noted that the company's innovative services have allowed customers to support their dependents. She further stated, "This initiative will ensure customers are able to access value even as Covid-19 has financially affected those in both the diaspora and at home."
Her remarks were reiterated by the company's pricing director, Sam Talukdar. He said:
"One of our goals is to accelerate financial inclusion by reducing transaction costs to sub-Saharan Africa. It remains the most expensive region for remittances."
WorldRemit enhances its brand as an affordable and reliable partner
With Africa comprising of low and middle-income countries (LMICs), people often migrate to other continents in search of better living standards. Subsequently, remittances to this continent have risen over the years. In 2019, sub-Saharan Africa received $47.269 billion in remittances.
Notably, COVID-19 has resulted in a significant drop in remittances across the world. The World Bank has forecasted that the amount sent by migrants back home will reduce by 14% by 2021. Funds remitted to LMICs are expected to decline by 7% by the end of 2020 and a further 7.5% in the coming year.
WorldRemit is keen on strengthening its brand as an affordable cross-border payments company that doubles up as a reliable partner in tough times. For instance, in early November, the company waived the charges on money transfers to the Philippines. The move was its way of being in solidarity with the Filipinos after experiencing a harsh tropical storm. The firm's decision to reduce transfer fees for remittances to Africa is a continuation of this approach.     
Are you in the process of sending money to another country? At MoneyTransfers, we can help you save money by showing you the transaction costs charged by hundreds of companies.
Crispus Nyaga
Crispus is a financial analyst with over 9 years in the industry. He covers the stock market, forex, equities, and commodities for some of the leading brands. He is also a passionate trader who operates his family account. Crispus lives in Nairobi with his wife and son.