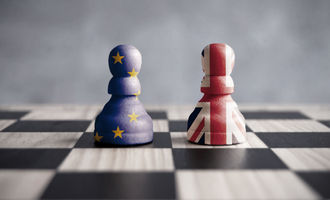 British pound slumps as odds of a no-deal Brexit rise

Crispus Nyaga
The British pound had its worst day since September as odds of a no-deal Brexit rose. The currency fell by more than 1.30% against the US dollar and by more than 1.20% against the euro.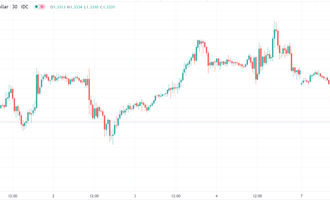 Brexit deal challenges remain
For starters, the UK voted to leave the European Union in 2016. The country then left the EU early this year. But there was no immediate change because, according to the exit clause, the two sides would continue deliberations on a future relationship. This period will end on December 31st this year.
In the past few months, the two sides have been negotiating on this trade deal. However, key differences have emerged. Notably, the EU wants to have unlimited access to Britain's fisheries, where they catch most of their fish. The UK has insisted that, as an independent country, it wants to have a say on this access.
Another key issue is on the so-called fair playing field rules. In simple terms, the EU wants to have a say on rules and regulations that the UK implements after December 31. They don't want UK companies to have added advantage than those from the EU.
Michel Barnier warns about a deal
In a statement today, Michel Barnier, the chief EU negotiator, told the bloc's leaders that he could not guarantee them about a deal. This statement came a few hours after The Sun newspaper reported that Boris Johnson was also considering leaving the negotiating table.
Still, analysts believe that the two sides will ultimately reach a deal because of the volume of trade involved. According to government data, the two sides do trade worth more than £668 billion. In 2019, the UK sold goods worth more than £294 billion to the EU, representing about 43% of the total volume. As such, analysts believe that the two sides will have a lot to lose if they don't reach an agreement.
The impact of a no-deal Brexit would be a weaker pound. Indeed, the British pound has risen by more than 16% since March partly because of the optimism about a deal.
Are you in the process of sending money to another country? At MoneyTransfers, we can help you save money by showing you the transaction costs charged by hundreds of companies.
Crispus Nyaga
Crispus is a financial analyst with over 9 years in the industry. He covers the stock market, forex, equities, and commodities for some of the leading brands. He is also a passionate trader who operates his family account. Crispus lives in Nairobi with his wife and son.