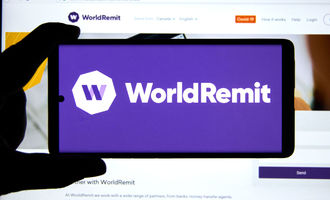 WorldRemit is said to be considering an IPO in 2021

Crispus Nyaga
WorldRemit, the fast-growing global money transfer company, is said to be considering an Initial Public Offering in 2021. 
WorldRemit has been on a growth path
Founded in 2010, WorldRemit has grown to become one of the fastest money transfer companies in the world. 
According to Crunchbase, the company has raised more than $407 million from investors like LeapFrog and Accel partners. That has valued the company at more than $1 billion, making it one of the biggest startups in the world.
The company allows people and businesses to send money worldwide at the lowest fees. It removes the opaqueness of the traditional money transfer industry by showing the sender the exact cost and exchange rate involved. Also, it has reduced the amount of time of sending money to more than 150 countries to just minutes.
This has made it increasingly popular by the immigrant community. Most importantly, the company's digital platforms have made it useful during the Covid-19 pandemic. It is used by millions of people every month.
The firm has also grown through acquisitions. Recently, it paid $500 million to acquire SendWave, another fast-growing company. The two firms' revenue grew by 50% to $280 million in the past fiscal year.
WorldRemit IPO loading
According to Bloomberg, WorldRemit is considering to go public in the coming year. To prepare, the firm has hired Paul Vogel, a senior executive at Spotify to become part of its board He will lead the audit committee, which is an integral part of any company going public.
Also, the report said that the firm has started courting banks that will lead the IPO process. It has already identified companies like Goldman Sachs and JP Morgan Chase to be the lead bankers. 
The IPO will come at a time when many fintech companies have gone public and received an excellent welcome. They include firms like Square, which is now valued more than Goldman Sachs and Paypal, which has become one of the biggest firms in the world.
Crispus Nyaga
Crispus is a financial analyst with over 9 years in the industry. He covers the stock market, forex, equities, and commodities for some of the leading brands. He is also a passionate trader who operates his family account. Crispus lives in Nairobi with his wife and son.