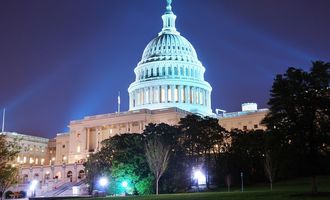 Remittances from the US to rise after the second stimulus check deal

Crispus Nyaga
Remittances from the United States are set to rise after the American Congress agreed to a new $900 billion stimulus deal. 
US new stimulus
After months of negotiations, American politicians agreed to a scaled-down stimulus package worth about $900 billion. 
The new deal has already been blessed by the Senate, House of Representative, and the White House. It is therefore waiting for official votes, which will possibly happen today.
The stimulus will include a $600 stimulus check that many Americans have been waiting for. It will also boost the weekly unemployment insurance by $300. 
Still, these payments are lower than those offered under the CARES Act. In it, Americans received $1,200 in direct payments. Couples received $1,200 while children received $500. Economists believe that these payments helped boost remittances from the country.
In addition to payments to individuals, the new bill will provide more funding to airlines, states and local governments, and other small governments.
When will the checks start coming?
In the first stimulus check, the Internal Revenue Service (IRS) started distributing the funds two weeks after Donald Trump signed the bill. The same could happen this year meaning that these checks will start coming early January.
The funds are first deposited directly to people whose the IRS have their banking details. For the rest, the checks will be sent directly into their addresses. In the previous payments, the government gave more than 90 million Americans. The same number is expected to receive the check even though the unemployment rate has improved.
Subsequently, many foreign workers in the US will possibly send part of their money back home. Indeed, there is significant evidence that the stimulus checks were the reason why remittances to countries like Mexico and the Philippines increased. Other countries likely to benefit are Nigeria and Bangladesh.
Crispus Nyaga
Crispus is a financial analyst with over 9 years in the industry. He covers the stock market, forex, equities, and commodities for some of the leading brands. He is also a passionate trader who operates his family account. Crispus lives in Nairobi with his wife and son.