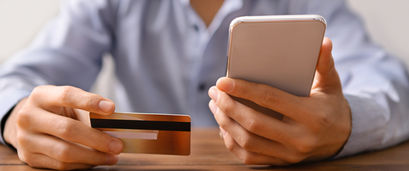 Paysend flourishes in the US as it adds 150,000 customers in 4 months

Crispus Nyaga
Paysend, the London-headquartered fintech company, has added thousands of new customers in the United States in the past four months. 
Paysend US customers grows
In September, we wrote that Paysend had entered the United States market. This rollout seems to be successful. In a statement earlier today, the company said that it had managed to add more than 150,000 customers in the country during this time. That's a 25% increase compared to the second quarter. 
This growth happened as the level of remittances from the United States returns to growth. That's because many immigrants, expatriates, and students increased the amount of money they send to their families. Similarly, companies with freelancers abroad helped fuel this growth. In a statement, Matt Montes, Paysends's US head said:
"Paysend's platform fills the void that has long existed in America for a low-cost, convenient method to send money abroad, without charging the erroneous fees that have become synonymous with traditional transfer methods. 
Other digital companies flourish
Paysend is not the only digital firm that has recorded immense growth this year. Indeed, PayPal, the fintech giant saw more new additions this year than it did in several years combined. As a result, its stock price almost doubled. The same is true with other companies like Square and TransferWise.
Similarly, traditional companies like Western Union and Moneygram saw strong performance in their digital platforms.
Surprisingly, this happened in a year when most analysts were expecting the volume of remittances to fall. Indeed, in April, the World Bank predicted that remittances would fall by up to 20%.
This trend will possibly continue in the coming year as the US Congress moves to pass more stimulus packages. They passed a $900 package last week and are in the process of passing a larger one for individuals.
Crispus Nyaga
Crispus is a financial analyst with over 9 years in the industry. He covers the stock market, forex, equities, and commodities for some of the leading brands. He is also a passionate trader who operates his family account. Crispus lives in Nairobi with his wife and son.