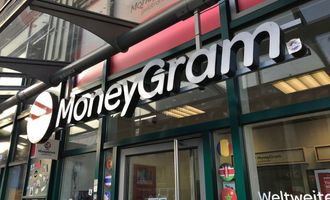 MoneyGram reports strong holiday cross-border transaction growth

Crispus Nyaga
MoneyGram, the giant publicly-traded money transfer company, had an excellent December, helped by its digital platforms.
MoneyGram's digital transactions soar
MoneyGram had a mixed year. On the one hand, the stay-at-home orders had an impact on its business. That's because many people didn't have access to MoneyGram's physical location.
On the other hand, the company's digital business had its best year ever. In the third quarter, MoneyGram's direct-to-consumer business rose by 111% transaction growth leading to a 114% revenue growth. Revenue of its digital business alone rose by 106%.
This trend continued in the fourth quarter, according to a statement by the company. The company said that MoneyGram Online cross-border transaction growth rose by 142% in December alone as many migrants sent money to their families. Most of these transactions were in its mobile applications. The firm's Chief Operating Officer (COO) said:
"Our leading digital capabilities – including real-time transfers and the industry's best user experience – continue to drive phenomenal results, and we're proud to be the leading choice in cross-border money transfer for consumers this holiday season."
Partnerships helped MoneyGram
MoneyGram attributed this success to several factors, including its recent partnerships. In recent months, the company has boosted its collaborations with other companies.
For example, last year, it partnered with Airtel, a leading mobile company with operations in Africa and Asia. The partnership helps people to receive money from abroad direct into their Airtel wallet. It also partnered with Thunes, a leading fintech company that simplifies cross-border transactions.
Subsequently, MoneyGram's shareholders have been rewarded recently. In 2020, the company's share price rose by more than 180%. In the same period, shares of Western Union, the biggest firm in the industry, declined by more than 10%. And, analysts expect that it generated more than $1.22 billion in revenue in 2020. They see this growth rising to $1.30 billion in 2021 and $1.35 billion in 2022.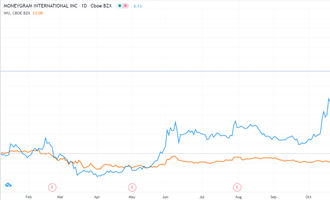 Still, MoneyGram is not the only company to have reported strong growth recently. Many money transfer companies like PayPal, Transferwise, and WorldRemit have recently talked about the surge in their digital transactions business.
Are you in the process of sending money to another country? At MoneyTransfers, we can help you save money by showing you the transaction costs charged by hundreds of companies.
Crispus Nyaga
Crispus is a financial analyst with over 9 years in the industry. He covers the stock market, forex, equities, and commodities for some of the leading brands. He is also a passionate trader who operates his family account. Crispus lives in Nairobi with his wife and son.