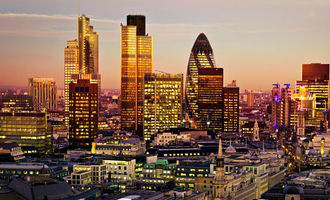 MT Global handed a £23.8 million fine for breaking AML laws

Crispus Nyaga
MT Global, a UK-based money transfer company, received a record fine by the HM Revenue and Customs department.
Money laundering claims
In a statement yesterday, HMRC ordered MT Global, to pay £23.8 million in fines for breaking money-laundering rules. This was the biggest fine ever imposed by the HMRC. In fact, the total AML fines in the first half of 2020 totaled about £38.2 million.
In the statement, HMRC said:
"Money laundering is not a victimless crime. Criminals use laundered cash to fund serious organised crime, from drug importation to child sexual exploitation, human trafficking, and even terrorism."
HMRC accused MT Global of failing to carry out risk assessment, lack of effective controls and procedures, and failing to conduct due diligence of its customers,
MT Global was not alone. In the statement, the HMRC said that other companies that were fined included Company Address Services, Landmark Sales and Letting, and Robert Holmes & Company. Their fines were relatively low. 
Money laundering a global crisis
Governments and regulators are facing a surge in money laundering activities. This is happening as the black market gets more complicated. Subsequently, money transfer companies and banks have been forced to pay millions of dollars. 
According to Duff and Phelps, the total amount of anti-money laundering fines increased to more than $706 million in the first part of 2020. 
The most recent major case was from Australia, where Westpac Bank paid about $1.3 billion for failing to follow AML and KYC laws. Also, Deutsche Bank was paid £163 million for failing to maintain enough controls.
In the United Kingdom, HMRC has several tools to enforce these laws. It can issue fines, as it did with MT Global. Also, it can censure statements, and even take firms to court.
MT Global was established in 2003 and has operations in Europe and Canada. It helps individuals and institutions send money faster. However, at the time of writing, its website was down "for maintenance."
Crispus Nyaga
Crispus is a financial analyst with over 9 years in the industry. He covers the stock market, forex, equities, and commodities for some of the leading brands. He is also a passionate trader who operates his family account. Crispus lives in Nairobi with his wife and son.