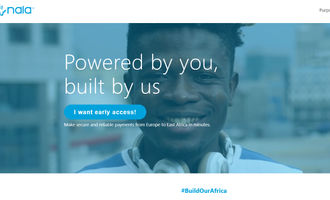 Tanzania's Nala to launch its money transfer service in the UK

Crispus Nyaga
Nala, a fast-growing money transfer company from Tanzania, has announced its plan to launch its money transfer service in the UK.
Tanzania's Nala to launch in the UK
Nala is a relatively small, but fast-growing, money transfer company that targets Africans in the diaspora. The company was started by Benjamin Fernandez, a Tanzanian who migrated to the United States at 17 years old. It's goal is to help Africans living abroad to send money back home with ease. 
Nala has received vital backing from YC Combinator, a startup accelerator. It has raised more than $220,000 from Ecobank, Accel, and 9Yards Capital. This has helped it grow its services to reach thousands of people in Kenya, Uganda, and Tanzania. The company believes that launching in the UK will help reach more Africans. 
Nala's business model is relatively simple. It charges no money transfer fees like many other companies do. Instead, it only makes a small commission from the exchange rate. For example, if the Kenya shilling is trading at 130 against the pound, the company will conduct the transaction at 128.
Nala part of growing African fintech firms
Nala is a part of the fast-growing African fintech companies. In recent years, the continent has been transitioning from cash to digital products. The best-known success story is Paystack, the Nigerian startup that was acquired by Stripe for $200 million.
Other success stories are M-Pesa, the Kenyan money transfer company that serves more than 30 million people. It is known as one of the main pioneers of mobile money. Chipper Cash, a San Francisco-based company that enables cross-border money transfer services has also raised more than $52.2 million.
However, Nala will face a lot of challenges going forward. For example, Africans living abroad are familiar with other money transfer companies like Transferwise and WorldRemit. These companies have already established large networks in Africa.
Crispus Nyaga
Crispus is a financial analyst with over 9 years in the industry. He covers the stock market, forex, equities, and commodities for some of the leading brands. He is also a passionate trader who operates his family account. Crispus lives in Nairobi with his wife and son.