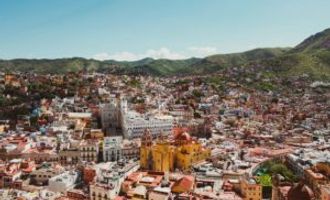 Remittances from the US to Mexico surged in 2020 amid pandemic

Crispus Nyaga
Remittances sent to Mexico from the United States reached a record in 2020. This is despite of the Covid-19 pandemic that led to a higher unemployment rate in the US.
Remittances to Mexico surged
Funds sent to Mexico between January and November rose by 11% to $36,9 billion. In the whole of 2019, the total remittances were about $36.4 billion.
Most of the senders were the Mexican immigrants to the United States. They sent these funds to help support their relatives and friends, who were going through tough periods. There are more than 39 million Mexican immigrants in the US.
There are several reasons why the remittances rose. First, the US offered trillions of dollars in stimulus during the year. Some of these funds went directly to individuals. As such, most of Mexicans received the funds and sent part of it back home.
Second, many immigrants work in essential businesses like retail. While most of them lost their jobs, a substantial of them remained in their jobs.
This trend could continue in 2021. The US has already offered a $900 billion stimulus package that included a $600 stimulus check. In his recent statemen, Biden unveiled a $1.9 trillion stimulus that will offer an addition $1,400 check. Most of these funds will end in Mexico.
Also, Biden has sounded more welcoming for Mexican migrants to the United States. This means that the figure could increase in the coming year, leading to more flows.
Good time for money transfer companies
Subsequently, it is a good time for money transfer companies that offer their services between the US and Mexico. In fact, in 2020, many companies like MoneyGram, Western Union, and PayPal reported a boom in their digital transactions. A few days ago, we reported that MoneyGram's digital transactions increased by 142% in the holiday season.
Other money transfer companies like Transferwise and Worldremit have also been on a growth path. The two companies are now worth more than $6 billion.
Crispus Nyaga
Crispus is a financial analyst with over 9 years in the industry. He covers the stock market, forex, equities, and commodities for some of the leading brands. He is also a passionate trader who operates his family account. Crispus lives in Nairobi with his wife and son.