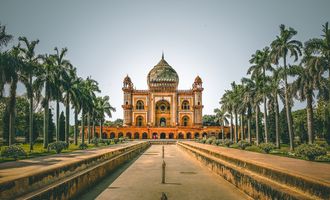 RBI is the next major central bank to explore a digital currency

Crispus Nyaga
The Reserve Bank of India (RBI) has become the latest major central bank to announce plans to digitise the country's national currency.
RBI to explore digital rupee
The RBI launched its periodic booklet on payments on January 25. In it, the bank said that it was exploring the idea of a digital version of the current fiat currency.
The announcement was a departure from the bank's original scepticism of other mainstream cryptocurrencies like Bitcoin and Ether.
In recent months, more central banks have become optimistic about launching the digital versions of their currencies. The People's Bank of China (PBOC) is at the most advanced stage in the development. In fact, the bank is currently using platforms like Ant Financial to test the digital version of the yuan. The bank started getting more serious with the project when Facebook unveiled its Libra project.
Similarly, in the European Union, the European Central Bank (ECB) is exploring the future of a digital euro. The digital version of the currency would complement the physical version. In a statement, Christine Lagarde said:
"The euro belongs to Europeans and we are its guardian. We should be prepared to issue a digital euro, should the need arise."
In Sweden, the Riksbank has also testing the digital version of the krona that will be known as e-krona. The bank has already published two reports about the currency and is now testing several approaches to create the digital version.
Digital currencies have advantages
The shift to digital version of currencies come at a time when the use of cash around the world is falling. In Sweden, most people use a mobile platform for all their shopping. In fact, many retailers have said that they will stop accepting cash in the next few years.
A digital currency is also beneficial to institutions like banks and retailers because of the cost advantage. For example, these institutions spend millions of dollars every year transporting the physical bills.
The talk of digital currencies is also coming at a time when more people are embracing cryptocurrencies. In the past few months, the price of Bitcoin has risen to more than $30,000. And, all cryptocurrencies are worth more than $1 trillion.
Crispus Nyaga
Crispus is a financial analyst with over 9 years in the industry. He covers the stock market, forex, equities, and commodities for some of the leading brands. He is also a passionate trader who operates his family account. Crispus lives in Nairobi with his wife and son.