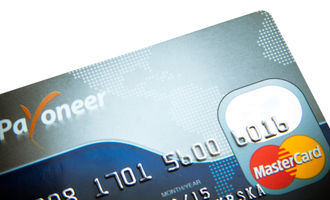 Payoneer set to go public via Betsy Cohen's SPAC

Crispus Nyaga
Payoneer, a leading American fintech company, has reached a deal that will see it go public later this year.
Another fintech firm set to go public.
In a statement today, Payoneer said that it agreed to become a publicly traded company by merging with FTAC Olympus Acquisition Corporation. The deal will value the company at more than $3 billion. It will also include a $300 million private investment in public equity.
FTAC was started by Betsy Cohen, one of the most influential women in industry. She is well known for starting Bancorp, a leading private bank in the United States. She is also a leading promoter of Special Purpose Acquisition Companies (SPACs) that have become popular in Wall Street. In fact, last year, she managed to take Perella Weinberg, a leading boutique investment bank public, through FTAC.
Payoneer is a relatively popular fintech company that helps companies like Airbnb and Amazon process payments internationally. It has raised more than $270 million from investors like Wellington Management, Ping An, and Susquehanna Growth Equity. Further, unlike many fast-growing fintech firms, the company is already profitable and will generate about $432 million in revenue this year. It processed more than $44 billion last year. In a statement, Cohen said:
"Payoneer is a wonderful example — and I'd be hard pressed to reach for another one that is quite as well advanced — in which the adoption curves of consumers and the capacity of the technology have melded and merged quite so well,"
SPACs have become popular
In recent months, SPACs have become popular methods for companies to go public. For starters, SPACs work in a relatively simple process. A person or company registers a SPAC, raises money from investors, goes public, and then merges with an already-existing company.
The process is being preferred by many private companies because it is usually relatively cheaper than Initial Public Offerings (IPOs). In 2020, SPACs raised more than $70 billion.
Meanwhile, more fintech companies are planning to go public this year. Already, Affirm, the American buy now pay later platform raised billions early this year and is now valued at more than $26 billion.
Crispus Nyaga
Crispus is a financial analyst with over 9 years in the industry. He covers the stock market, forex, equities, and commodities for some of the leading brands. He is also a passionate trader who operates his family account. Crispus lives in Nairobi with his wife and son.