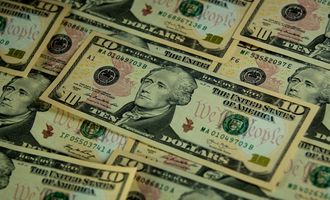 US dollar slides against key currencies ahead of potential stimulus

Crispus Nyaga
The US dollar has been in a steep downward trend in the past few days after the US released relatively weak economic numbers.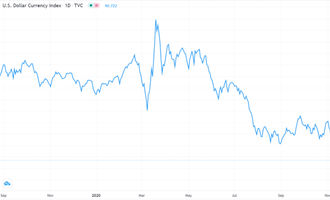 Dollar falls against key currencies
The US dollar index, an important benchmark that measures the strength of the greenback against key currencies, has dropped by more than 1% since Friday. It is trading at $90.75, which is the lowest it has been since February 1.
Individually, the dollar has dropped by 0.80% against the Japanese yen, 1% against the euro, and 1.60% against the British pound.
This means that if you are sending $1,000 to a person in the UK, they will receive about 725 pounds. A month ago, they would have received 740 pounds. Similarly, if you are sending $1,000 to someone in Europe, they will receive about 828 euros. 
Why the US dollar has fallen
The dollar weakness trend is not new. In 2020, the currency dropped by more than 10% against many world currencies like the Swedish krona, South African rand, and the British pound. 
The recent weakness is mostly because of the weakening of the US economy that has prompted policymakers to push a $1.9 trillion stimulus package. This will be in addition to the $900 billion package passed a few weeks ago. Notably, talk of more stimulus has intensified after the US reported weak job numbers.
At the same time, the Federal Reserve has pushed interest rates to a record low. It is also implementing an open-ended quantitative easing policy. In this QE, the bank is printing more than $120 billion every month and buying government bonds. The goal of doing this is to keep interest rates low and spur spending.
As a result, these actions are leading to a substantial devaluation of the currency. Furthermore, when there is more supply of any asset, the price tends to decline. 
Crispus Nyaga
Crispus is a financial analyst with over 9 years in the industry. He covers the stock market, forex, equities, and commodities for some of the leading brands. He is also a passionate trader who operates his family account. Crispus lives in Nairobi with his wife and son.