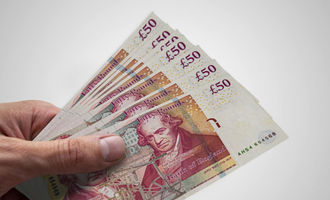 British pound rises to the highest level in nearly 3 years

Crispus Nyaga
The British pound rose to its highest level in almost three years against the US dollar. The currency crossed 1.400 for the first time since April 2018.
British pound has been rallying
The sterling has risen against the US dollar by about 3% this year and by about 4.10% against the euro. In total, the currency has gained by more than 20% against the US dollar from its lowest level in 2020.
This performance is mostly because of three factors. First, the UK and the European Union managed to reach a Brexit deal in December. This deal prevented an acrimonious departure from the bloc, which would have led to significant trade disruptions.
Second, the UK has become a leader in Covid vaccinations. In a recent statement, the government said that it had already vaccinated more than 15 million people in less than two months. And in a statement, Boris Johnson has committed to completely open the economy in the next few months.
Finally, the British pound has risen because the Bank of England (BOE) has hinted that it will not push interest rates to the negative. In fact, the recent action in the bond market signals that the bank will actually interest rates possibly in 2021.
Impact on money transfers
An exchange rate has a direct impact on money transfer. For example, since the pound is stronger than the dollar, it means that UK recipients are receiving less money. A $1,000 sent to the UK will arrive as £710. In the same period in 2020, the funds would arrive as £860.
Meanwhile, €1,000 sent to the UK today is worth about £863. In the same period a year ago, the same amount was £940.
Crispus Nyaga
Crispus is a financial analyst with over 9 years in the industry. He covers the stock market, forex, equities, and commodities for some of the leading brands. He is also a passionate trader who operates his family account. Crispus lives in Nairobi with his wife and son.