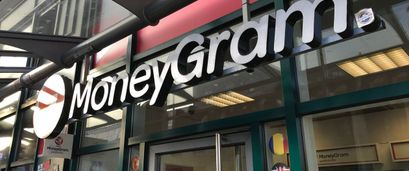 Moneygram blames Walmart deal and low rates for weak Q4 earnings

Crispus Nyaga
MoneyGram, the global money transfer company, reported a relatively mixed fourth quarterly results. The company also paused its relationship with Ripple, the embattled company that owns XRP.
MoneyGram Q4 earnings
MoneyGram shares dropped by more than 13% yesterday after the company published mixed quarterly results. The firm's revenue was flat at more than $323 million, which was about 0.13% lower than in the previous quarter. The results were also $3.6 million lower than what analysts were expecting.
The company attributed the weak performance to its relationship with Walmart Marketplace, which reduced its foreign exchange income. The firm also suffered as its investment revenue declined by more than 80%. 
This weakness was offset by a significant pace of growth of its digital business, which is now responsible for about 28% of the total volume. Its mobile app experienced a 215% year-on-year increase in transactions. The number of active users of the app increased by more than 120% in 2020.
In total, MoneyGram reported earnings before interest taxes, depreciation, and armotisation of $64.4 million. This was a 12% increase from the same quarter in 2020. It also had a free cash flow of more than $19 million. 
Ripple relationship
MoneyGram also announced that it was pausing its relationship with Ripple Labs. The two companies reached an agreement in 2019, which allowed it to use XRP to settle cross-boarder transactions. Ripple was to pay it a market development fee.
This decision was because of the ongoing SEC investigation of the company. The regulator is suing the company for launching XRP, a product it terms a security. All securities in the United States are supervised by the SEC. In a statement yesterday, MoneyGram said that the decision was out of caution. Alex Holmes, the CEO said:
"I would say that right now we are pausing those activities just more for, I think, with the abundance of caution really than with any other concerns about it at the moment and that's pretty much where we are. I don't think that we are saying that it's a permanent decision."
Crispus Nyaga
Crispus is a financial analyst with over 9 years in the industry. He covers the stock market, forex, equities, and commodities for some of the leading brands. He is also a passionate trader who operates his family account. Crispus lives in Nairobi with his wife and son.