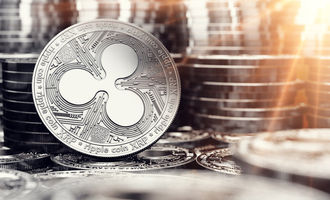 MoneyGram faces class-action lawsuit over Ripple relationship

Crispus Nyaga
MoneyGram, the global payment company, is facing a class-action lawsuit for its relationship with Ripple.
Lawsuit filed against Ripple
MoneyGram is a large publicly-traded money transfer company valued at more than $500 million. The company's direct competitor is Western Union, a company that is valued at almost $10 billion.
A few years ago, the company entered into a partnership with Ripple, the developer of XRP. As part of the deal, MoneyGram received $38 million for development fees. This equaled about 15% of the company's total revenue. In the most recent earnings call, MoneyGram executives said that the firm generated a net EBITDA of $12.1 from the Ripple development fees. 
However, the relationship has not gone as planned. In December, the SEC filed a major lawsuit against Ripple for offering an unregulated security. As a result, many online exchanges like Coinbase and Binance suspended trading of XRP. 
Ripple has maintained its innocence and hired a former SEC commissioner as its lead attorney. The firm has also hinted at moving its headquarters from San Francisco to either Dubai or London. 
MoneyGram has paused its relationship with Ripple
"We continue to monitor the SEC case closely and due to the uncertainties that have arisen since the filing of that suit, we have suspended trading on the Ripple platform. As we have stated in the past, this has no impact on our customers nor on our ongoing cross-border transaction capabilities."
The current class-action lawsuit alleges that MoneyGram failed to explain XRP adequately. It says:
"As a result, defendants' public statements were materially false and/or misleading at all relevant times. When the true details entered the market, the lawsuit claims that investors suffered damages. 
Crispus Nyaga
Crispus is a financial analyst with over 9 years in the industry. He covers the stock market, forex, equities, and commodities for some of the leading brands. He is also a passionate trader who operates his family account. Crispus lives in Nairobi with his wife and son.