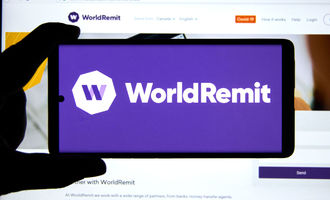 Worldremit considers going public in the US through a Spac

Crispus Nyaga
WorldRemit, the giant London money transfer company, is said to be considering going public in the United States in a deal valuing the firm at $1.5 billion.
Blow to London
We reported that WorldRemit was set to launch its initial public offering (IPO) in London this year. The company seems to have changed its mind recently. 
According to The Telegraph, the firm is considering going public in the US through a Special Purpose Acquisition Company (SPAC). The deal will value the London-headquartered company at more than $1.5 billion. 
These reports come a few weeks after the firm closed a $225 million debt facility from Blackrock and Hercules.
In total, WorldRemit has raised more than $407 million in funding, according to Crunchbase. It has spent most of this money to fund its growth. And in 2020, the firm spent millions to acquire Sendwave, an African-focused money transfer firm.
Worldremit becomes latest firm to consider Spac deal
Spacs have become popular avenues for companies to raise money and avoid the long and expensive IPO process. The process starts when a sponsor raises money and takes the blank-check company public. It then uses these funds to find a quality company to merge with. 
Data compiled by Bloomberg shows that Spacs have raised more than $80 billion from investors this year. Some of the most notable companies that have gone public through this method are Arrival, a London-based electric van maker. Virgin Galactic also went public through a Spac and Payoneer is set to combine with a Spac started by Betsy Cohen.
With WorldRemit considering the Spac route, we should not rule out a situation where Wise, formerly known as Transferwise, uses the approach to go public. 
Are you in the process of sending money to another country? At MoneyTransfers, we can help you save money by showing you the transaction costs charged by hundreds of companies.
Crispus Nyaga
Crispus is a financial analyst with over 9 years in the industry. He covers the stock market, forex, equities, and commodities for some of the leading brands. He is also a passionate trader who operates his family account. Crispus lives in Nairobi with his wife and son.