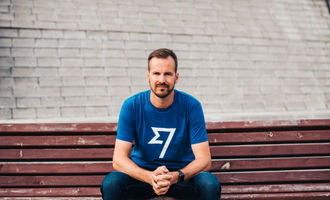 Wise and Brazil's MS Bank war of words escalates

Crispus Nyaga
Wise, formerly known as TransferWise, has accused a former Brazilian banking partner of running a smear campaign to discredit its image.
MS Bank and Wise accusations
In January this year, Wise acquired a forex broker license in Brazil, a leading recipient of remittance money. This led to a major pushback by MS Bank, which terminated its previous relationship with the London-headquartered firm. It then announced that it was starting its own service known as CloudBreak.
After the suspension, Wise decided to suspend its money transfer services to Brazil. This lasted for less than two months as the company managed to launch its Brazilian real to US dollar corridor under its newly-acquired license.
In a response to the new developments, MS Bank sent email notifications, published a blog, and created a YouTube video accusing Wise of fraud. It alleged that there was some discrepancies in the way the customers' transactions are recorded with the Brazilian central bank. In its response, Wise accused the bank of running a smear campaign to discredit its image. It said:
"MS Bank's accusations are false and unfounded and, therefore, we are taking the appropriate legal measures against MS Bank. MS Bank has terminated our commercial relationship on its own and then it started a defamation campaign. Rest assured, we never used your data illegally."
Brazil is a key market for Wise and other remittances companies. In January this year, the country received more than $200 million from abroad. On average, the country receives more than $210 million every month.
Wise IPO ahead
The new developments come at a time when Wise is considering its Initial Public Offer (IPO) in London. Based on its previous funding round, this offering will value the company at more than $5 billion. WorldRemit, its London-headquartered rival, is also considering going public in the United States by merging with a special purpose acquisition vehicle.
Crispus Nyaga
Crispus is a financial analyst with over 9 years in the industry. He covers the stock market, forex, equities, and commodities for some of the leading brands. He is also a passionate trader who operates his family account. Crispus lives in Nairobi with his wife and son.