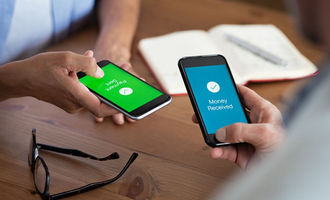 Enova acquires Pangea, a Latam-focused money transfer firm

Crispus Nyaga
Enova, a publicly-traded company valued at more than $1.2 billion, has acquired Pangea Universal Holdings. The size of the deal was not revealed.
Pangea Universal acquired
In a statement on Friday, Enova said that it had acquired Pangea, a small and fast-growing money transfer company. Pangea offers mobile international money transfer services with a focus on the Latin America region. 
It offers through its mobile applications and web services as more people shift from using brick and mortar to firms to send money. Customers can send money directly to a recipient's phone number or a bank account. In some countries, they can even collect the funds at a local agent.
Pangea is a relatively small but fast-growing company. Before the acquisition, it had raised more than $32 million from venture capital firms. In 2020, it transacted more than $160 million out of the United States, a 66% annual growth rate. In a statement, Nishu Thukral, the founder and CEO of Pangea said:
"We are proud to have helped underbanked people seamlessly complete millions of money transfers in our nearly ten-year history. We're now ready to expand our reach as a part of Enova. We are well-positioned to rapidly grow and serve the millions of people seeking quick, simple, fair, and safe money movement across the globe."   
The digital money transfer industry has been growing rapidly recently. During the pandemic, more people used digital platforms like Wise, Remitly, and Pangea since most physical stores were not ideal. This trend will likely continue this year
Enova has been acquisitive
Enova has been relatively acquisitive lately. In 2020, it acquired OnDeck Capital, a company that offers loans to small businesses for $122 million. 
It owns other financial services brands like The Business Backer, Headway Capital, and NetCredit. Further, it owns Simplic, a Brazilian company that offers credit online. It generated more than $1 billion in revenue in 2020 and a loss of more than 30 million.
Are you in the process of sending money to another country? At MoneyTransfers, we can help you save money by showing you the transaction costs charged by hundreds of companies.
Crispus Nyaga
Crispus is a financial analyst with over 9 years in the industry. He covers the stock market, forex, equities, and commodities for some of the leading brands. He is also a passionate trader who operates his family account. Crispus lives in Nairobi with his wife and son.