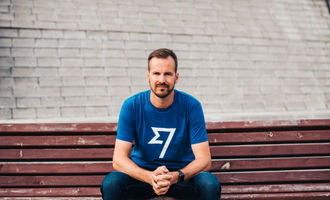 Wise to follow the direct listing route if UK regulators accept

Crispus Nyaga
Wise, formerly known as Transferwise, is considering going public in London through direct listing. 
Direct listing for Wise
As we have reported before, Wise is considering becoming a publicly-traded company in June this year. It is using Goldman Sachs and Morgan Stanley as advisors for the transaction that will value the firm at more than $6 billion.
According to the Financial Times, the company is in talks to avoid an Initial Public Offering (IPO). Instead, it will use the direct listing process. If regulators agree, it will be the first direct listing in the United Kingdom.
Direct listing is significantly different from an IPO. In an IPO, the company creates new shares that it sells to the public. It is also a long and relatively expensive process that involves talks with key investors through what is known as a roadshow. Also, companies that use an IPO go through a lock-up period where existing investors cannot sell their shares.
Direct listing, on the other hand, is a shorter and less expensive process where existing shareholders sell part of their stakes to the public. It does not have a lock-up period. Some popular companies have recently opted for direct listing instead of an IPO and SPAC merger. These include Palantir, Spotify, Asana, and Coinbase.
Wise growth has continued
Wise will be the third major company to go public in London this year. In March, Deliveroo had a disastrous IPO that saw its share price sinking by more than 30%. The shares have continued to struggle. This happened because of the company's business model and share structure since the founder holds a 50% voting right.
DarkTrace, a cybersecurity company, is said to be considering an IPO in May. Like Deliveroo, there are concerns about the company's biggest shareholder, Mark Lynch. He is wanted in the United States for his role in Autonomy, a company that he sold to HP in 2010. 
Wise case could be different. The company has been on a strong growth and it is in an industry that is highly favoured by investors. It made more than £303 million in revenue in 2020 and a pre-tax profit of £20.4 million. Recently, fintech companies have been in high demand because of their fast growth and large total addressable market.
Crispus Nyaga
Crispus is a financial analyst with over 9 years in the industry. He covers the stock market, forex, equities, and commodities for some of the leading brands. He is also a passionate trader who operates his family account. Crispus lives in Nairobi with his wife and son.