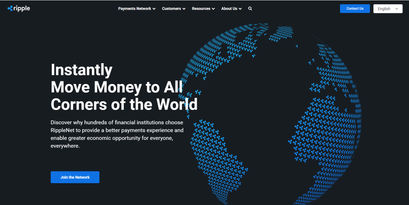 Ripple Labs set to launch its IPO after the SEC lawsuit ends

Crispus Nyaga
Ripple, the giant cross-border and cryptocurrency giant, will consider launching its Initial Public Offer (IPO) after the ongoing Securities and Exchange Commission (SEC) lawsuit.
Ripple and SEC lawsuit
In December last year, the SEC launched a major lawsuit against Ripple Labs and its top executives. The agency accused the company of raising $1 billion from the market without its permission. It also accuses the company of misleading investors about XRP, its native cryptocurrency.
The main point of contention in the lawsuit is what XRP is. In court documents and public statements, Ripple Labs has said that XRP is an independent cryptocurrency that is similar to Bitcoin and Ether. 
Some government agencies like the Commodity and Futures Trading Commission (CFTC) says that BTC and Ether are similar to commodities, meaning that they don't fall into SEC's jurisdiction. 
On the other hand, the SEC alleges that XRP is a security that Ripple used to fundraise for its business. As such, the company would have first requested permission from the SEC. 
After the SEC lawsuit, the XRP price crashed as many exchanges suspended its trading. It has since recovered and gained by more than 700%. Also, MoneyGram suspended its relationship with the company.
Ripple Labs IPO
In a statement this week, Yoshitaka Kitao, the CEO of SBI Holdings that has invested in Ripple said that the company wanted to go public after the current litigation ends.
The IPO will be a major event considering that Ripple Labs is one of the biggest cryptocurrency companies in the world. XRP is the fourth biggest cryptocurrency in the world with a market capitalisation of more than $60 billion. It will come a few months after Coinbase went public.
For starters, Ripple's goal is to disrupt the cross-border funds transfer industry. It does this through Ripplenet, a technology that is used by leading companies like Santander, Azimo, and MoneyMatch. It helps these companies process payments in a cost-effective, seamless, and certain manner.
Crispus Nyaga
Crispus is a financial analyst with over 9 years in the industry. He covers the stock market, forex, equities, and commodities for some of the leading brands. He is also a passionate trader who operates his family account. Crispus lives in Nairobi with his wife and son.