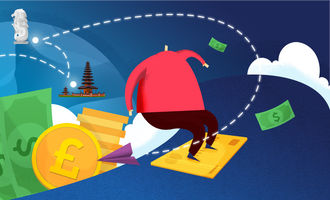 Tranglo selected to power cross-border solutions for Australia's Omnipay

Crispus Nyaga
Tranglo, a Southeast Asia cross-border payment company, has entered a partnership with OmniPay, an Australian company.
OmiPay and Tranglo partnership
Tranglo is a technology company headquartered in Malaysia. The firm offers solutions to companies that offer cross-border payment industry, airtime top-up, and other financial services. Over the years, the firm has made partnerships with more than 1,300 companies, mostly in Southeast Asia. The company facilitates transactions worth more than $4 billion annually.
OmniPay, on the other hand, is an Australian company that offers cross-border solutions around the world. Through its new partnership, OmniPay will use Tranglo's API to enhance its payment solutions like digital wallets.
It will also use Tranglo Connect, a service that enables a single connection to an international money transfer system.
In a note, William Guo, OmniPay's Head of Partnerships said that the deal will help boost the company's competitiveness in one of its key markets. He also noted that the deal will be a cost-efficient solution for most customers who send money from Asia to Australia and vice versa. He said:
"We are delighted to welcome Tranglo to our growing portfolio of partners. Together we seek to empower the financial aspirations of millions of consumers with enhanced access and convenience for their cross-border payment needs."
"We are proud to enhance OmiPay's services using our proprietary single access point and smart switching system."
Australia and Southeast Asia remittances
Australia and many Southeast Asian countries like Malaysia and Singapore have a close relationship. Millions of Asian youths are students in Australia, and vice versa. Similarly, many Australians work in these countries, and vice versa. Most importantly, the volume of business between the two sides is increasing.
At the same time, the payment industry is getting competitive and partnerships are becoming vital. Recently, Tranglo partnered with Ripple Labs to simplify the remittances industry. Similarly, Xfers recently combined with Payfazz in a deal that created a major Southeast Asia payment giant.
Crispus Nyaga
Crispus is a financial analyst with over 9 years in the industry. He covers the stock market, forex, equities, and commodities for some of the leading brands. He is also a passionate trader who operates his family account. Crispus lives in Nairobi with his wife and son.