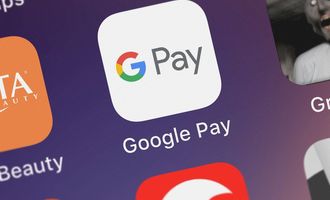 Alphabet partners with Wise and WU for Google Pay global rollout

Crispus Nyaga
Google is getting more serious about the international money transfer business. This week, the company inked a deal with Wise and Western Union to facilitate this move.
Google Pay expands
The money transfer industry is seeing robust growth as more people stay in their countries. This trend has proven a success for companies in the business like PayPal, Wise, and Western Union. 
This week, Google announced that it was teaming up with Western Union and Wise as it expands its Google Pay service. The partnership will help the company's users in the United States send money to most countries. Wise will facilitate payments to 80 countries while Western Union will help it reach 200 countries.
This is a notable development since Google Pay is a relatively popular service in the United States where millions use Android phones. The service has more than 150 million customers in about 40 countries. In a note, Josh Woodward of Google said:
"Even with COVID a lot of people have relocated around the world and we wanted to focus on how we can help facilitate these payments. Our goal for this year is to work with Wise and Western Union to roll this out for the countries they support."
Mutual beneficial
The partnership between the three companies will have mutual benefits. For Alphabet, it will help it launch its business to more countries without investing a lot in terms of infrastructure. For Wise and Western Union, the relationship will bring additional customers to their platforms.
The announcement came as Wise prepares to go public in London in a deal that will value the company at more than $6 billion. It also came a week after Western Union reported relatively strong quarterly earnings helped by its digital platforms.
Crispus Nyaga
Crispus is a financial analyst with over 9 years in the industry. He covers the stock market, forex, equities, and commodities for some of the leading brands. He is also a passionate trader who operates his family account. Crispus lives in Nairobi with his wife and son.