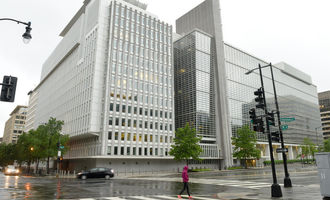 Remittances volume held steady in 2020 amid the pandemic - World Bank

Crispus Nyaga
Remittances to low- and middle-income countries did relatively well in 2020 amid the pandemic, according to a report by the World Bank. 
Money transfers did well in 2020
In April last year, the World Bank estimated that remittances from wealthy countries to other countries would drop by 40%. At the time, many migrants in developing countries were being laid-off and the world was going through its worst contraction in decades. 
However, the situation was not as bad as previously thought. In a report released this week, the World Bank said that remittances dropped by just 1.6% to $540 billion. In 2019, the total amount was $548 billion. The pace of decline was also less than during the last global financial crisis.
There are several reasons why this trend happened. For one, most developed countries like the United States and Europe delivered trillions in stimulus. In the US, the Trump administration boosted unemployment benefits and provided direct checks to individuals. Other reasons cited in the report were the cyclical movements of oil prices and currency exchange rates as the dollar weakened. The report said:
"As COVID-19 still devastates families around the world, remittances continue to provide a critical lifeline for the poor and vulnerable. supportive policy responses, together with national social protection systems, should continue to be inclusive of all communities, including migrants."
Remittances inflows by geography
According to the World Bank, remittance inflows increased by 6.5% to Latin America and Carribean and by 5.2% to South Asia. They nonetheless fell in East Asia, Europe, and Sub-Saharan Africa. The latter was attributed to a 28% decline in inflows to Nigeria. Excluding Nigeria, flows to the region increased by 2.3%.
The strength of the remittances industry was also seen in the financial results of leading companies like Western Union, Wise, MoneyGram, and PayPal. These firms recorded strong results in 2020 and they expect that the trend will continue.
Crispus Nyaga
Crispus is a financial analyst with over 9 years in the industry. He covers the stock market, forex, equities, and commodities for some of the leading brands. He is also a passionate trader who operates his family account. Crispus lives in Nairobi with his wife and son.