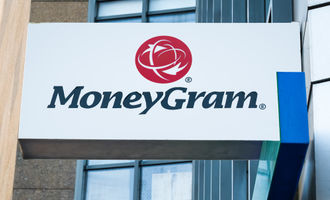 MoneyGram records 95% cross-border transaction growth in April

Crispus Nyaga
MoneyGram momentum is accelerating as demand for cross-border payment solutions rise. The company reported strong revenue and transaction growth in April.
MoneyGram transaction growth
MoneyGram is a publicly traded company that offers local and cross-border solutions globally. The firm has a market capitalisation of more than $639 million, making it a leading player in the industry.
On Thursday, the company published an update about its business growth in April. Its transactions increased by 95% year-on-year in April. This was helped by a 111% You growth of its MoneyGram Online platform. This annualised growth was mostly because the company did little business in April amid the pandemic.
In the statement, the firm also highlighted that its monthly active users kept rising. Indeed, the average customer lifetime value of the customers did well. Alex Holmes, the CEO said:
"With our current growth trajectory, we expect the digital business to cross 50% of all money transfer transactions in 2024, which marks an incredibly rapid transformation of our company."
Strong earnings
The April update came a few weeks after MoneyGram reported strong first-quarter revenue growth. In total, the firm's money transfer revenue rose by 12% while transactions rose by 14% year-on-year. This brought the total revenue to more than $310 million. Most of the revenue growth was from its international segment.
The company has been busy building its ecosystem. Its newest product is known as MoneyGram-as-a-Service. In it, the firm hopes to provide APIs to other companies that do a lot of business abroad. Recently, it teamed with Coinme to broaden its cryptocurrency offerings. The service will help customers pay for Bitcoin with cash and withdraw their BTC holdings in cash.
Crispus Nyaga
Crispus is a financial analyst with over 9 years in the industry. He covers the stock market, forex, equities, and commodities for some of the leading brands. He is also a passionate trader who operates his family account. Crispus lives in Nairobi with his wife and son.