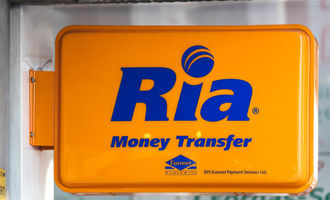 Ria Money Transfer expands in Italy with Mooney partnership

Crispus Nyaga
Ria Money Transfer, a leading cross-border payment company, has inked a partnership with Mooney, an Italian banking and payment company.
Ria partners with Mooney
In a statement on Thursday, Ria Money Transfer said that it had formed a partnership with Mooney, a leading fintech company in Italy. The partnership will help the company reach more people in Italy. Precisely, it will give it access to 45,000 points of sale and more than 20 million customers. The partnership is also a bet on Italy's payment services, which have seen robust growth in the past few years. In a statement, Ria Money's CEO said:
"Through Mooney, we have found the perfect partner to extend Ria's customer reach to potentially every corner of Italy and make our fast, secure and competitive international payments simpler and more accessible for millions of customers."
The decision came at a time when analysts expect remittances to Italy are expected to grow. The country received more than $10.4 billion in remittances in 2019. The funds declined by more than $100 million in 2020 amid the pandemic. Still, analysts expect that the volume will grow as the world's economy rebounds. 
Also, the partnership came at a time when money transfer companies are facing significant competition from upstarts like Wise and Paysend. 
Euronet recent earnings
Ria Money Transfer made the Mooney deal came two weeks after its parent company published strong quarterly results. The company said that its total revenue in the first quarter rose by 11.78% year-on-year to $652 million. This growth was due to a 125% year-on-year growth of its digital transactions. 
Its international outbound transactions rose by 27% while its number of retail locations rose to more than 475,000 locations. The partnership with Mooney will see it rise to more than 500,000. The firm ended the quarter with more than $1.1 billion in cash. Ria is part of Euronet Worldwide Group that owns XE, ePay, and Euronet Electronic Funds Transfer (ETF).
Crispus Nyaga
Crispus is a financial analyst with over 9 years in the industry. He covers the stock market, forex, equities, and commodities for some of the leading brands. He is also a passionate trader who operates his family account. Crispus lives in Nairobi with his wife and son.