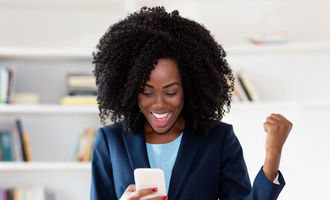 Remittances from the US to rise as the economy rebounds

Crispus Nyaga
Remittances from the United States could accelerate as the country's economy bounces back and the labour market tightens. 
Outflow to continue
The US is the world's biggest source of remittances globally. This is because of the size of the American economy and the sizable part of its immigrant population. In 2020, remittances from the country was more than $60 billion. It was followed by the United Arab Emirates (UAE) and Saudi Arabia that sent more than $43 billion and $43 billion, respectively. 
Remittances from the United States could increase in 2020 as the economy recovers. Recent data has shown that the labour market is tightening. For example, the recent data showed that the number of Americans filing for initial jobless claims declined to the lowest level since the pandemic started. Analysts also expect that the country's unemployment rate declined in May.
Interestingly, the US is having a stronger recovery than in other countries that receive most of the remittances funds. This could see more employed Americans send more money to support their relatives back at home.
Government support to help
Further, government support will likely help remittances from the United States. The government has already provided more than $2.8 trillion in stimulus this year. 
Further, Joe Biden proposed a $6 trillion budget plan on top of the $1.7 trillion infrastructure plan he has promised. All these plans will lead to a faster economic recovery and more demand for money transfer services. Some of the top money transfer companies that will benefit from these trends are Western Union, MoneyGram, WorldRemit, Wise, and TransferGo, among others.
Crispus Nyaga
Crispus is a financial analyst with over 9 years in the industry. He covers the stock market, forex, equities, and commodities for some of the leading brands. He is also a passionate trader who operates his family account. Crispus lives in Nairobi with his wife and son.