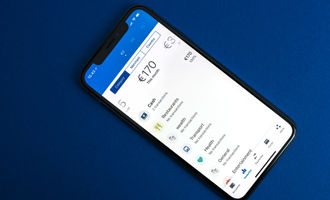 Revolut waives fees for money sent to India and Malaysia

Crispus Nyaga
Revolut, the fast-growing UK digital banking company, extended waiving fees for funds transfer to India as the country battles the coronavirus pandemic.
India and Malaysia waiver
In a statement, Revolut announced that it will extend the fee waiver for customers sending money to India using its platform. The free program will end on July 10. The company will also waive fees for money sent to Malaysia as the country battles the new wave of the pandemic. In a statement, James Shanaghan, the CEO of Revolut in Singapore said:
"For Malaysian expatriates working here, a cost-effective, safe, and fast way to send money home can prove to be a lifesaver in these times. We hope this gesture by Revolut will provide a small relief to those who aren't able to physically be with their loved ones for now."
The announcement came as the two countries are battling the virus even as they are accelerating their vaccination drive. Malaysia has recorded more than 634,000 cases. On Wednesday, it recorded more than 6,000 new cases and 75 deaths. India, on the other hand, has become the new epicentre of the virus, having recorded more than 29.2 million cases and 356k deaths. 
Revolut growth path
Revolut hopes that the decision to waive fees will push more people to send money to India and Malaysia. In the past three months, the company processed more than $36 million to India and Malaysia. It also hopes to boost its market share in the remittances industry.
For starters, Revolut is a digital bank that is headquartered in the UK. The company offers several services like a digital bank account, money transfer services, and credit cards. It also has a platform to help people buy and sell cryptocurrencies. The firm has more than 15 million customers globally and has raised more than $905 million from investors. 
Crispus Nyaga
Crispus is a financial analyst with over 9 years in the industry. He covers the stock market, forex, equities, and commodities for some of the leading brands. He is also a passionate trader who operates his family account. Crispus lives in Nairobi with his wife and son.