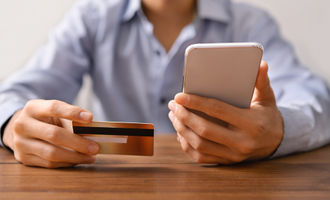 PaySend launches version 4 of its app with additional features

Crispus Nyaga
PaySend, the fast-growing money transfer company, has launched an updated app as part of its global expansion plans. The new version brings the company's top features that are used by millions of people from around the world/ 
PaySend 4.0 app
In a statement, the company said that the new version is part of its strategy to reach more customers. The new version will include the native international money transfer features together with its multi-currency account. 
The multi-currency account enables people to save money in several currencies like the British pound, US dollar, and Chinese yuan, among others. It is similar to the account that is offered by Wise. Most of the people who use this service are entrepreneurs who manage workers in different countries.  
Other features included in the card are the physical and virtual cards that people can use to shop online or in physical stores. It also has the PaySend Global Transfers, which is a product that lets users make card-to-card transfers to other global platforms like Visa, Alipay, and Mastercard. In a statement, the company's CEO said:
"We want to change the way deal with money, connecting millions of people around the globe in a seamless way. The new Paysend 4.0 is an app that will make the life of customers so much easier: with low, fixed fees, an intuitive and simple interface, amazing rates, and of course our powerful digital technology."
Fast-growing company
PaySend has emerged as one of the fastest-growing companies in the money transfer industry. The company has raised more than $157 million from a group of investors like One Peak, Hermes GPE, and Infravia Capital. The capital raise valued the company at more than $700 million. It has also attracted more than 3.7 million customers globally, including about 17,000 businesses.
It is also in a fast-growing sector. The firm's new update came on the same day that Wise confirmed that ir will go public through a direct listing.
Crispus Nyaga
Crispus is a financial analyst with over 9 years in the industry. He covers the stock market, forex, equities, and commodities for some of the leading brands. He is also a passionate trader who operates his family account. Crispus lives in Nairobi with his wife and son.