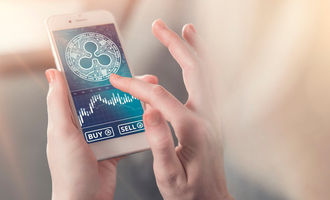 Mercuryo raises $7.5m to expand overseas and add new services

Crispus Nyaga
Mercuryo, a relatively new cryptocurrency cross-border startup, has raised new funding as its momentum grows.
Fresh funding for Mercuryo
Mercuryo is a London-based technology company that bridges the gap between fiat and cryptocurrencies. The company provides tools that help businesses accept cryptocurrencies and fiat currencies. It also aggregates various payment solutions like CryptoIn&Out and FiatIn&Out.
Further, the firm offers wallet services that help people buy and sell fiat and fiat currencies. It has partnered with companies like Binance, Bitfinex, and Bithumb to achieve this.
In a statement, the company said that it had raised $7.5 million to accelerate growth. This happened as the company has seen its annual recurring revenue (ARR) rise to more than $50 million. Its customers have also risen to more than 1 million. This is remarkable for a company that was started in 2019 before the pandemic started. It has now raised more than $10 million in total.
The company plans to use this funding to accelerate growth by launching in new markets like the United States, Africa, South America, and Southeast Asia. It also plans to start products to facilitate mass payments.In a statement, the firm's CEO said:
"We enable instant and easy cross-border transactions for our partners and their customers. Also, the money transfer services lack intermediaries and require no additional steps to finalize transactions."
Challenges ahead
Mercuryo faces strong competition and regulatory challenges ahead. Many modern and traditional companies are already trying to bridge the gap between cryptocurrencies and fiat currencies. At the same time, some crypto users have started to give up on the currencies as their prices has crashed by more than 50%. Most importantly, there are regulatory issues set to arise as countries work to reduce cybercrime.
Crispus Nyaga
Crispus is a financial analyst with over 9 years in the industry. He covers the stock market, forex, equities, and commodities for some of the leading brands. He is also a passionate trader who operates his family account. Crispus lives in Nairobi with his wife and son.