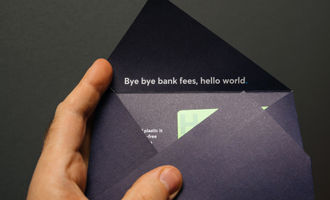 Wise lists in London making it bigger than Western Union

Crispus Nyaga
Wise went public through direct listing in London on Wednesday. The shares opened at 800 pence and soared to a high of 830p, signalling that investors have strong appetite for fast-growing fintech stocks.
Wise direct listing
Wise made history as the first company in the UK to go public through a direct listing. This is a process where a company goes public by selling existing shares. It is a relatively cheaper option than an Initial Public Offering (IPO), where a company raises money by issuing new shares. Other popular companies that have used the direct listing approach are Spotify and Palantir Technologies.
The company also introduced a new program known as OwnWise. This is a program that lets users in the company own a stake in it. As such, they will be entitled to receive shares worth up to 100 pounds after one year. Wise used Morgan Stanley and Goldman Sachs as advisors for its listing.
Bigger than Western Union
Notably, the listing made Wise bigger than Western Union. It has a market capitalization of more than $11 billion while Western Union is valued at more than $9 billion.
This is notable since Wise was started in 2012 while Western Union has been in the industry for more than 150 years. Also, Western Union has a bigger business than Wise. It made more than $4.85 billion in 2020 while Wise made more than 302 million pounds in revenue. Western Union made a profit of more than $744 million while Wise had a profit of more than $42 million. 
This divergence is mostly because Wise has a faster growth than Western Union. For example, its revenue declined by more than $435 million. Wise saw strong revenue growth during the pandemic. Also, Wise is purely a digital company. In a note, an analyst said:
"Wise has a distinct advantage over peers like Western Union and Moneygram because origination is 100% digital and they don't have to maintain a network of physical locations to disburse cash."
Crispus Nyaga
Crispus is a financial analyst with over 9 years in the industry. He covers the stock market, forex, equities, and commodities for some of the leading brands. He is also a passionate trader who operates his family account. Crispus lives in Nairobi with his wife and son.