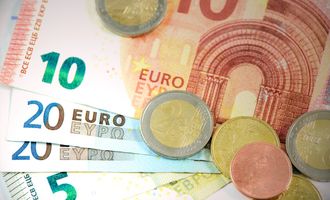 ECB makes major move towards digital euro launch

Crispus Nyaga
The European Central Bank (ECB) is moving to the second step of developing a digital euro. It joins other central banks like the PBOC and Riksbank in building a Central Bank Digital Currency (CBDC).
Digital euro
The introduction of cryptocurrencies has led to significant innovations. CBDCs are some of the leading innovations in the finance industry. They refer to the digital versions of the existing fiat currencies.
In a statement on Wednesday, the ECB said that the governing council had decided to move to a digital euro investigation phase. This investigation will take 24 months. During this time, the bank will engage experts and other professionals in developing the currency. The bank will also do more research on the distribution of the currency. In a statement, Christine Lagarde of the ECB said:
"Our work aims to ensure that in the digital age citizens and firms continue to have access to the safest form of money, central bank money".
The new phase comes after the ECB carried out an in-depth study on the system. The research centered on the digital EU ledger, privacy and AML limits, and limits to its circulation. It also sought to address the issue of accessibility for people without internet. The study identified that the blockchain project will be capable of processing more than 40k transactions per second.
Other central banks adopting CBDCs
The ECB is not the only central bank experimenting on CBDC. In China, the PBOC is at an advanced stage of rolling out the technology. It has enlisted companies like Ant Financial and  TenCent to test the system. Similarly, the Federal Reserve has launched an investigation into a digital dollar. Other central banks actively building the CBDCs are Riksbank, Norges Bank, and Reserve Bank of Australia (RBA).
Analysts believe that CBDCs will help companies save money and increase the speed of transactions. Still, the biggest concern is privacy since central banks will have access to user data.
Crispus Nyaga
Crispus is a financial analyst with over 9 years in the industry. He covers the stock market, forex, equities, and commodities for some of the leading brands. He is also a passionate trader who operates his family account. Crispus lives in Nairobi with his wife and son.