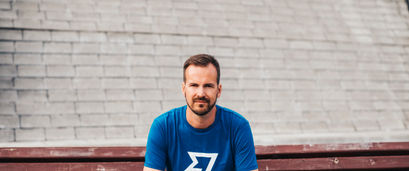 Wise Q1 trading statement points to strong revenue growth

Crispus Nyaga
Wise, the firm formerly known as TransferWise, had a strong second quarter as demand for its money transfer services rose. That helped push its total market capitalisation to more than $17 billion, making it the biggest money transfer company globally.
Wise earnings
Wise went public earlier this month, in one of the best London listings in years. The firm went public through direct listing instead of a normal IPO. Its stock price has climbed by more than 20% since it went public. As a result, its market value has risen to more than $17 billion. In contrast, Western Union is valued at about $9.43 billion while MoneyGram is valued at less than $1 billion. Eur
Wise published its first-quarter results this week. The results showed that its volume of transactions rose by 54% in the first quarter of the year to more than 16.4 billion pounds. On the other hand, revenue rose by 43% in the quarter, which is a sign that the business is gaining momentum. Precisely, the firm's total volume rose to 16.5 billion pounds while its revenue rose to 123 million pounds. 
Another takeaway from the trading update was that the number of customers who transacted in the quarter rose to 3.7 million. The management said:
"We were pleased that in the first quarter of this financial year we were able to reduce pricing by 2bps to 0.67%, dropping prices for 19 currencies while also delivering 38% of all transfers instantly. Our financials in that period were in line with our expectations with revenues of £123.5m, representing a growth of 43% YoY compared to Q1 FY2021."
Strong growth
These results and the valuation provide further evidence that Wise is a strong and fast-growing company. Still,  its valuation seems stretched considering that firms like Western Union and MoneyGram generate millions in profits. In fact, Western Union's net income in the first quarter was bigger than Wise total revenue.
Therefore, the valuation shows that investors are more concerned with growth other than fundamentals. The same can be said about other fast-growing fintech firms like AfterPay and Klarna.
Crispus Nyaga
Crispus is a financial analyst with over 9 years in the industry. He covers the stock market, forex, equities, and commodities for some of the leading brands. He is also a passionate trader who operates his family account. Crispus lives in Nairobi with his wife and son.