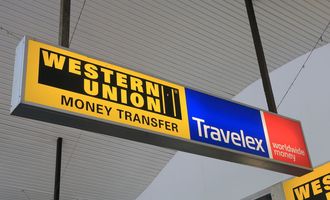 Western Union revenue grew by 16% in Q2 helped by digital business

Crispus Nyaga
Western Union had a great quarter as the volume of transitions increased. The company managed to grow its revenue by 16%, helped by its strong digital money transfer business.
Western Union earnings
On Thursday, Western Union said that its revenue grew by 16% to more than $1.3 billion. The firm also reaffirmed its full-year revenue guidance and decided to sell its business solutions service. 
The money transfer firm made $1.3 billion in the second quarter. This was a 16% increase from the same quarter in 2020. It also increased substantially from the previous quarter.
This growth was helped by the strong growth of Western Union digital payment solutions. The revenue rose by 22% to an all-time high of $265 million. In contrast, Wise made more than $170 million in the quarter. Wise is valued at more than $13 billion while the whole of WU has a valuation of more than $9.36 billion. In a statement, Hikmet Ersek, the company's CEO said:
"Our second-quarter results put us on track to achieve our 2021 adjusted financial outlook with strong top-line trends bolstered by continued growth in our digital business, which we expect will generate over $1 billion in revenue this year, and sequential improvement in our retail business."
Western Union Business Solutions
In the same statement, the firm said that it will be selling its Business Solutions to Goldfinch Partners and Baupost Group in a $1910 million deal. The firm established this arm in 2009 after it acquired Custom House and Travelex Global Business Payments in 2011. The business represented about 7% of all Western Union earnings.
The decision will help the firm narrow its focus on its cross-border business and expanding its open platform policy. The business was already facing significant competition from companies like Wise and WorldRemit. It grew its revenue by 25% in the quarter.
Crispus Nyaga
Crispus is a financial analyst with over 9 years in the industry. He covers the stock market, forex, equities, and commodities for some of the leading brands. He is also a passionate trader who operates his family account. Crispus lives in Nairobi with his wife and son.