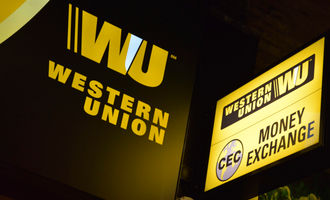 Western Union partners with UnionBank to boost Philippines remittances

Crispus Nyaga
Western Union, the $9 billion money transfer company, is getting more serious about the Philippines. The company announced that it will integrate its payment solutions into UnionBank's banking platform.
Wesrern Union and UnionBank collaboration
Union Bank of the Philippines is one of the biggest banks in the country with millions of customers. At the same time, Western Union is one of the biggest money transfer firms in the world with a market capitalization of almost $10 billion.
In a statement on Thursday, the two companies announced that they will partner in a bid to simplify how residents receive money from abroad. The new partnership will be enabled by PERA HUB, a financial provider with a long history with Western Union.
This deal means that Philippine residents will now be able to receive funds from abroad every day. The receivers will just need to enter their money transfer control number (MTCN) and ID details into the bank's mobile application. In a statement, a representative at Union Bank said:
"We are pleased that this integration with Western Union enables us to come together to do more and deliver better banking experiences to customers through seamless digital money transfers."
Philippines is an important market
The decision came as more companies increased their focus on the Philippines. For one, a substantial number of Filipinos currently work abroad. Most of them work in the United States while others are in Europe and Middle East countries. As a result, these people typically send a lot of money back at home.
In 2020, remittances to the Philippines declined by 0.8% to more than $33 billion. This trend is expected to reverse in the next few years as the Covid-19 pandemic impact eases.
Recently, more companies have been increasing their focus on the country. For example, Ripple Labs partnered with SBI International to boost payments from Japan to the Philippines.
Crispus Nyaga
Crispus is a financial analyst with over 9 years in the industry. He covers the stock market, forex, equities, and commodities for some of the leading brands. He is also a passionate trader who operates his family account. Crispus lives in Nairobi with his wife and son.