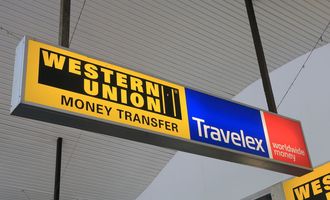 Western Union suspends payments to Afganistan as currency crashes

Crispus Nyaga
Western Union, the global money transfer company, became one of the first firms to suspend payments to Afghanistan.
Western Union suspends Afghanistan payments
Afghanistan has made headlines in the past few days after the Taliban took control of the government. The president and some of his senior officials escaped to other countries, leading to substantial confusion.
In a statement, Western Union said that it was suspending payments to the country. The company said it will continue monitoring the situation in the country. The statement added:
"We recognize that our services provide a vital channel for our customers to support their loved ones, and we will continue to closely monitor this rapidly-developing situation and keep our customers and associates apprised of any developments."
This decision will likely affect people in Afghanistan at a difficult time. For one, many companies, including banks and money agents, have closed their operations. They have done this to protect their investments from looters. Also, they are waiting for clarity from the Taliban.
Therefore, many foreigners and expats sending donations to Afghanistan will find it difficult to do so. For one, Western Union is one of the biggest players in the country. There are also risks that the Taliban will shut down the internet, which will hinder companies like Wise and WorldRemit.
Remittances are core to Afghanistan
Remittances play a vital role in the Afganistan economy. They accounted to more than $792 million in 2020, representing about 4% of the economy. Therefore, there is a possibility that the country's economy will remain in shambles for a long time.
Another concern is that the country's currency is troubled. The Afghani currency fell to a record low after the country's central bank governor stepped down. It fell to 86.0625 against the US dollar on Tuesday.
In a statement, the central bank was told that there would be no shipments of dollars and banks were closed, which led to this confusion.
Crispus Nyaga
Crispus is a financial analyst with over 9 years in the industry. He covers the stock market, forex, equities, and commodities for some of the leading brands. He is also a passionate trader who operates his family account. Crispus lives in Nairobi with his wife and son.